Port Askaig 100° Proof
Good Value Cask Strength . . . (Caol Ila?!)
4 387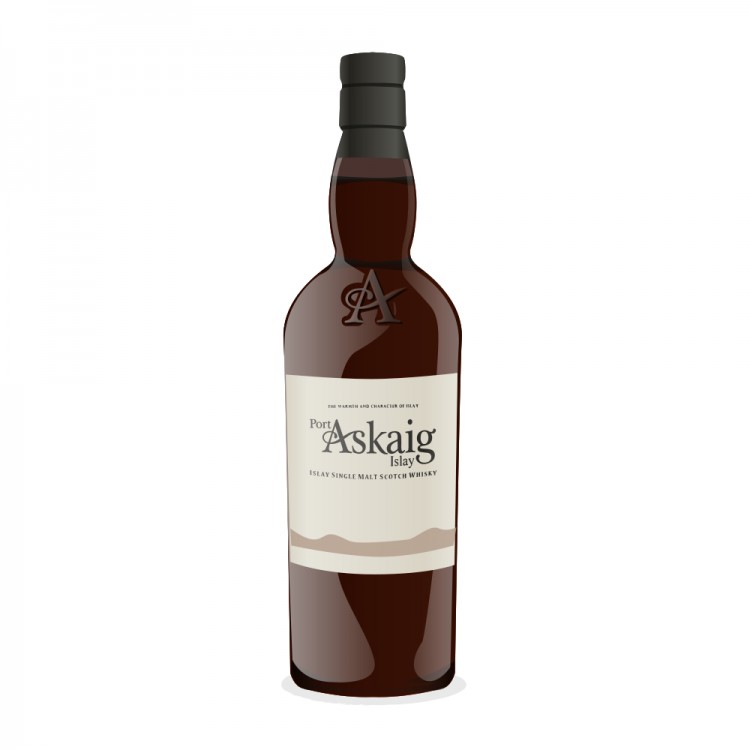 Nose

~

Taste

~

Finish

~

Balance

~

Overall

87
Distribution of ratings for this: brand user
Port Askaig, and this bottling in particular, is widely reported to be Caol Ila; the names a rather suggestive hint but no guarantee! It seems this is widely available around the globe and usually at a decent price - around £45 in the UK. The website says it's a mix of 7 - 9 old whisky.
I've had this bottle open about a month now and this is a 25 ml pour with half a tsp of water.
Nose: Quite spirity neat hence the need for a good splash of water but it calms down nicely to reveal sooty lemons, a familiar peaty tang and licorice. There's a touch of leather with sea shell minerality - wet pebbles on a salty shore kind of thing - ash and is that a whiff of wet dog?
Taste: Follows on from the nose really. Sweet upfront with the lemon and then goes sour and drying with the leather and licorice and some star anise coming out more as it turns slightly sour.
Finish is longer than you may expect and the soot and ash start to come to the fore. You're left with quite a lingering and thick mouth coating, ashy sweetness that's very appealing. I'm tempted to say the finish is the outstanding feature, which for a young whisky, is pretty good going.
This, in my humble opinion, is Caol Ila. That leathery, lemon note with the sooty, mineralic peat nails it down for me - but I could well be wrong . . . Either way, it's a very enjoyable whisky and I find that even for a bit of a peaty bruiser it lends itself to a warm day such as this due to the very lemon forward nature of the dram. The finish is a belter (reminiscent of Ardbeg 10, but not quite!) and given what some young CIs go for it's excellent vfm. It needed a bit of time to open up as it was rather on the nippy side at first and definitely benefits from a good helping of water. A peater for all seasons . . . hooray!
Find where to buy Port Askaig whisky