Aberlour A'bunadh
Batch 47 is a Kick-Ass whisky
0 692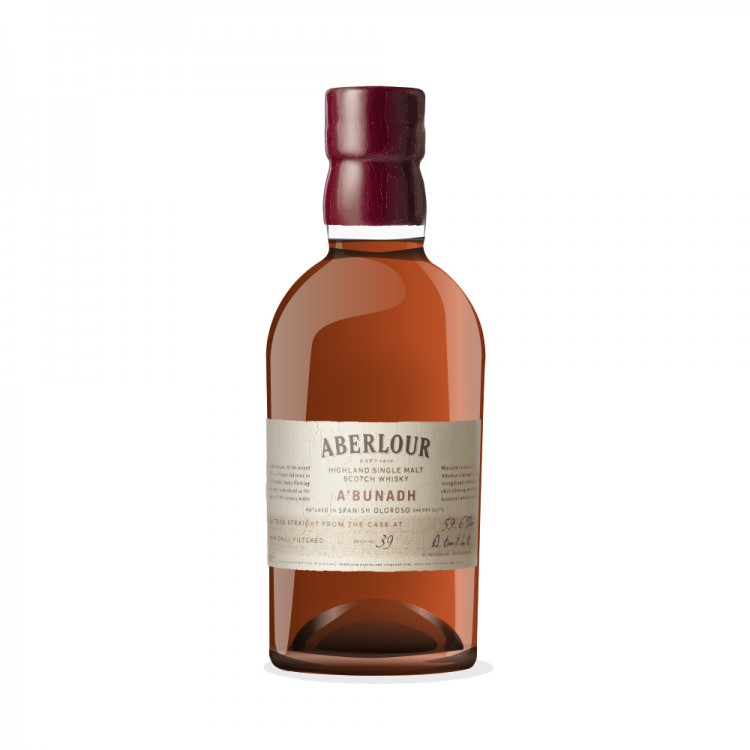 Nose

23

Taste

23

Finish

23

Balance

23

Overall

92
Distribution of ratings for this: brand user
Ralfy stated that Aberlour is better when it's younger. After a taste of this, the 10 and 12 yo, I'm starting to believe that. The order in scoring is the same in my book.
Batch 47 of the A'Bunadh series is a total Kick-Ass whisky. Like the movie, it combines light and rough tones. Strong character with smooth and sweet spots.
Nose: Sweet licorice in the start, fades away quickly. Rubbery with lot of sherry and oak notes. Dark and fruity, but with sweet cherry aromas.
Taste: Powerful sherry and crispy plums. Sweet oranges and some cherry notes. Combination of dark, red, sweet and crispy fruits.
Finish: Bit dry, oak dominating. Bitter aftertaste of roasted coffee. Crispy as well, like chewing some baking soda.
Balance: Even though the sherry notes are huge, I like this dram a lot. In perfect balance, not only concentrating on the sweetness as sherry matured whiskies sometimes do.