Ardbeg 10 Year Old
I didn't like Islay ...up till now.
0 593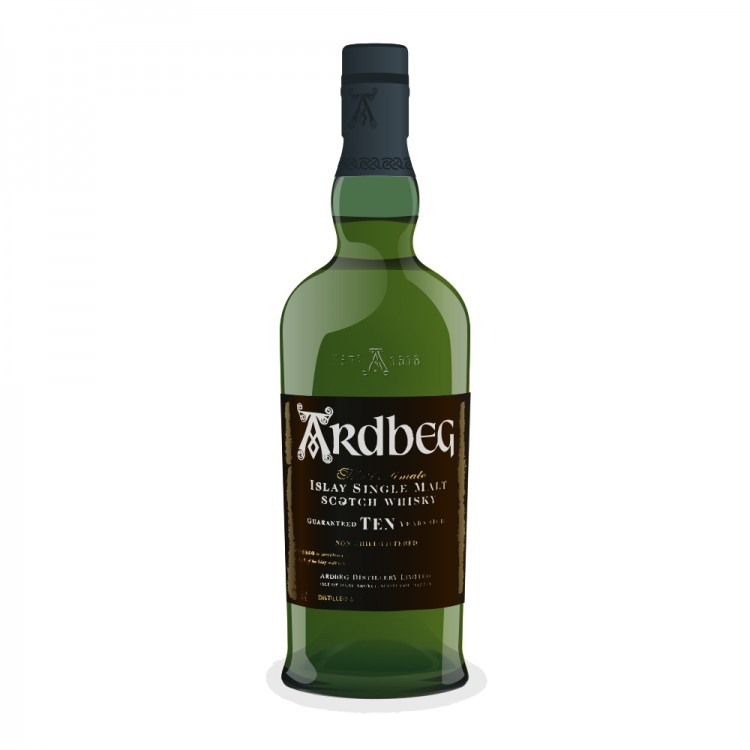 Nose

24

Taste

23

Finish

22

Balance

24

Overall

93
Distribution of ratings for this: brand user
To be honest, I never really enjoyed big peat in my dram. I am more of a fan of Speyside type flavors. BUT...this Ardbeg 10YO really makes me reconsider my stance on Islay Whisky.
NOSE: burned wood, smoked bacon, tar with lovely undertones of malty sweetness and fruitiness. A bit of water brings out the fruitiness from underneath the blanket of peat and smoke along with herbal aromas of mint.Vanilla, hints of citrus.
TASTE: complex, moderately sweet. Oily, creamy mouthfeel with gentle peat accompanying the whole experience in a very harmonious way. Mineral. The mineral nature of this dram reminds me of San Pellegrino mineral water. At the very end of its development, the taste reminds me a lot tarragon. Really, really delicious.
FINISH: warming, mineral again, ash and peat which just won't leave you alone.
OVERALL IMPRESSION: Wow. I've immensely enjoyed the complexity and the contrast between the creaminess and fruitiness and the big and bold bonfire-ishness of Ardbeg 10YO along with those delicate herbal notes..
I'm definitely trying Ardbeg Uigeadail!
Find where to buy Ardbeg whisky