Ardbeg 1990 Airigh Nam Beist
Ardbeg Distillery Please Listen
0 892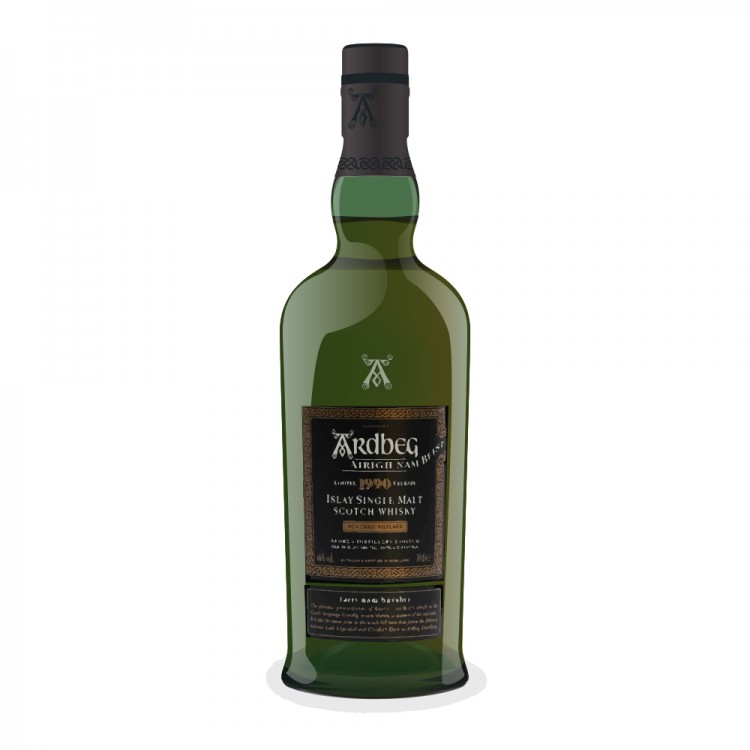 Nose

~

Taste

~

Finish

~

Balance

~

Overall

92
Distribution of ratings for this: brand user
I won't bother with tasting notes, since very few people can secure a bottle of The Beast.
Here are my impressions of the last glass I tasted (about two weeks ago):
Nose utterly fantastical and nearly otherworldly. I couldn't stop myself from nosing it, inhaling almost as if I were "huffing" some sort of illegal drug. There is a deeper, tar-like perfection, that transcends most of the Islays I have ever tasted. Truly one of a kind and magical.
Palate: I coated my tongue and luxuriated in this dram. No water added to the glass, but I did occasionally take a sip of water, wring and swallow all the liquid from my mouth, and then sip the dram with "refreshed" mouth tissues. For me, this technique often is superior to adding water to a quality dram. At 46%, the Beast needs no h20. It is nice with a lightly hydrated mouth, or a neutral mouth that has not recently sipped water.
Finish: Heavenly, absolutely divine. An immortal match forged in the fiery coke ovens of hell and then rocketed skyward to tempt the angels with its blasphemous "share." What a treat it is to sip a glass of Beast!
NOTE TO ARDBEG: Ye yon bright sparks hath never even come nigh to repeating the Magick That Is All Things Beisty.
Suggestion: Now here is a whisky that would stun the shite out of me, and many other connosrs: An offering very close in composition to the Beast with a higher ABV, say up round 51-54%, along with a touch of older casks to round out depth of character.
If you don't have the older backstock at Ardbeg any longer then consider acquiring some older suitably matched whisky (17-21 years or so) from another distiller on Isla or in the north. Marry this older acquisition with a fiery young upstart Ardbeg with a profile similar to The Beast.
The borrowed older whiskies need only be a small percentage of the blend; just enough to add a little depth & delight to the marriage.
There is no shame in using a wee bit of another distillery's older stock if your warehouses simply don't have the older stuff. Your fans would be delighted that you went to the trouble. And if you do have the older stuff, what better way to use it than to create a strong relation to The Beast.
Find where to buy Ardbeg whisky