Ardbeg 1999 Galileo 12 Year Old
Opposites in taste match well
0 086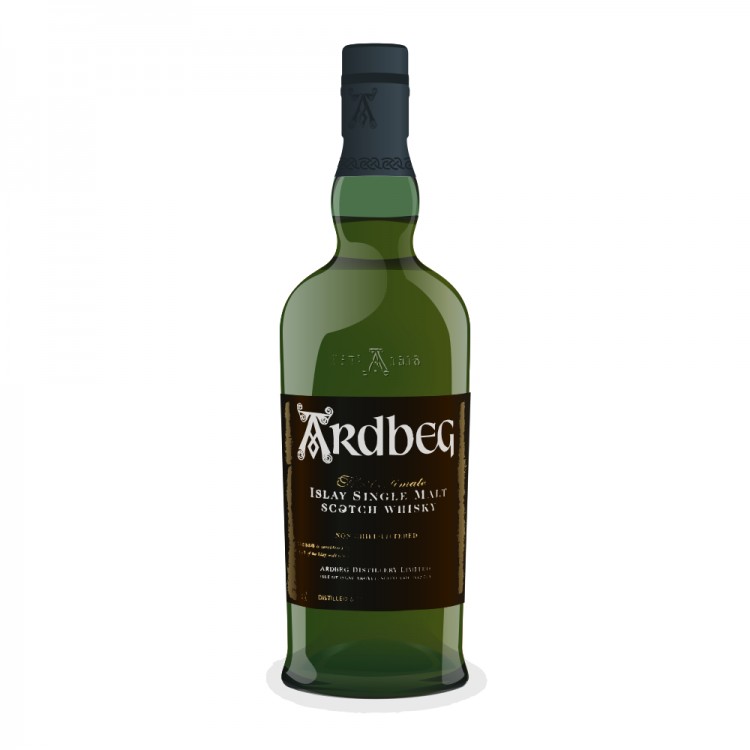 Nose

~

Taste

~

Finish

~

Balance

~

Overall

86
Distribution of ratings for this: brand user
Ardbeg is undoubtedly one of the most well-known and beloved malt whisky distilleries in the world. Founded by Alexander Stewart, Ardbeg's first record as a distillery dates back to 1794, and commercial production began in 1815. During its long history the distillery was closed down on a number of occasions only to be reopened again by new owners each time. After having been mothballed in 1981 the distillery resumed production in 1989 and continued at a low level through to July 1996 when it closed again until the following year. In 1997 Ardbeg distillery was acquired by Glenmorangie plc (who shortly thereafter were taken over by Moët Hennessy Louis Vuitton) and production resumed. Ardbeg Galileo was released in 2012 as a limited edition 12-year old to celebrate a two-year maturation experiment in space to test micro-organic compounds drawn from the distillery's production. It is a vatting of different Ardbeg expressions distilled in 1999; in addition to the traditional first and second-fill ex-Bourbon casks used for the maturation some ex-Marsala wine casks from Sicily were used for Galileo.
The nose is surprisingly sweet and fruity with pineapple, banana and lemon. The fruity elements are complemented by rather soft peat smoke, a combination that works well. Without any doubt this is a delicate and elegant nose.
The palate is peppery on the one side and creamy on the other side. There is distinct smoke that is matched by vanilla sweetness, together with notes of apricots and ginger. As was the case with the nose, the palate, too, combines two opposites in taste and the result is more than satisfying.
The finish is long, creamy and pleasantly warming. Smoky and earthy notes abound at the end.
I would say that this is not your typical Ardbeg. The peaty elements are less dominant than in most other expressions, and the nose is as fruity as I have never experienced it before with an Ardbeg. Unusual or not, this worked for me.
Find where to buy Ardbeg whisky