Ardbeg Alligator
A Mean Ardbeg
0 185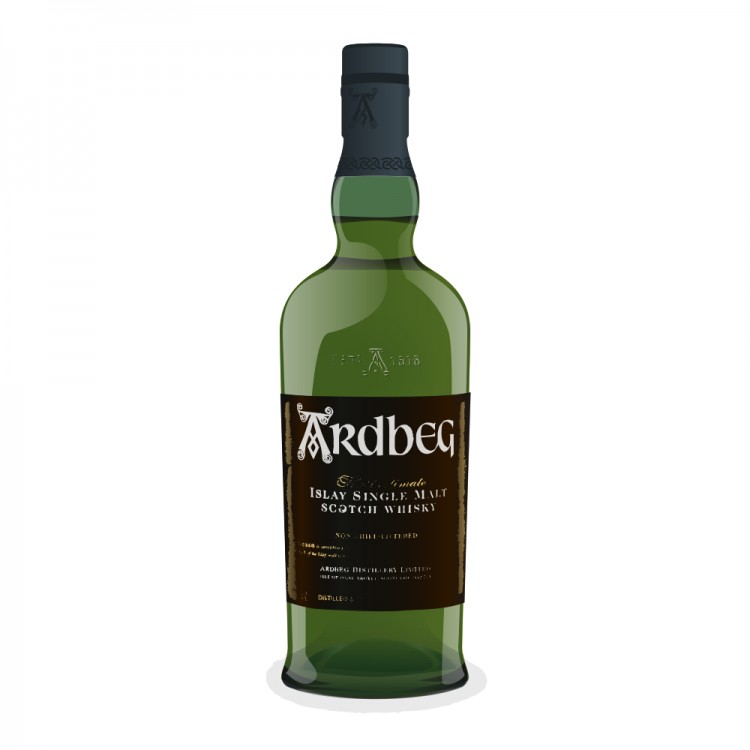 Nose

~

Taste

~

Finish

~

Balance

~

Overall

85
Distribution of ratings for this: brand user
Nose: Briny leather strikes you at first pour; rubbery kind of peat that eventually fades to that lemon pudding impression. Behind this arrives a fresh garden rhubarb, or the bitter skin of a fruit. Then you realize this fruit is stewing into a compote, mulling along with smooth sweetness of orange peels and some cinnamon and ginger. A continued waft can pull out salty toffee or butterscotch.
Palate: Immediate attack of pepper-brine-leather... turning tangy (bittermelon)... noticeably collapsing to tobacco-vanilla mellowness... and this finally followed by subtleties: first liquorice, then pepper.
Finish: Long, with the pepper fading into vanilla & nut, the nut with a hinted bitterness found in almonds or apricot pits. The peat adds some tobacco to this, and then there is a sensation, not like barbecue sauce but like I have just eaten some a minute ago.
I think many would wonder how this contrasts with the Uigeadail; it is clear from most descriptions that both are smoky, fruity, and spicy. Compared to Uigeadail, the Alligator is more challenging: relatively less sweet and more bitter; less vanilla softness and more toffee saltiness; less red and more orange; and the peat is less ash and more leather. So sweet/vanilla/red/ash -> bitter/toffee/orange/leather, in relative terms. It is comparatively unbalanced, with more salty, tangy, and bitter notes. Then again, compared with the Corryvreckan (salt/maple/lemon/ash), the Alligator is actually less salty and a little more of sweet/bitter. In this way, the Alligator might be considered to fall between the Uigeadail (sweeter and rounder) and the Corryvreckan (saltier and sharper).
Find where to buy Ardbeg whisky