Ardbeg Corryvreckan
Plumes of Sweet Smoke
5 492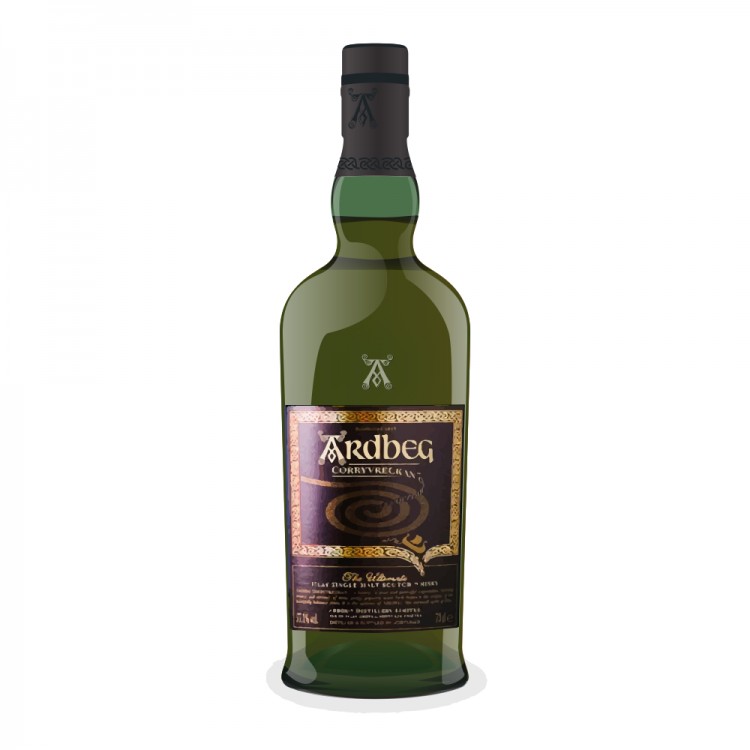 Nose

~

Taste

~

Finish

~

Balance

~

Overall

92
Distribution of ratings for this: brand user
This is my first bottle of Corryvrekan and I'll say right from the off that it has not disappointed in any way. The bottle has been open just under two months with two thirds(ish) left and I will review neat and with water - I've even gone full on Ralfy and have poured one with water to sit for twenty minutes before pouring a neat one to do a side by side.
Neat: It's lost a little pep after being open a while now but it still gives a full frontal assault on the senses.
Nose - Immediately dense and syrupy. Coal tar soap, TCP, some creamy sherry influence, burnt vanilla, sea salt, liqourice, fennel and anise with some of that signature lime malt note. A delight!
Taste - Sweet arrival, then sour lime and tar notes develop and peat simply attacks the tongue and those anise notes emerge in force. Mouth feel is superb - oily and syrupy but never cloying. Good balance of flavours and easy to sip at this strength if you go slow!
Finish - Long. Some bitter sour tannins, with a hint of the red fruit/sherry notes. Smoke and peat linger for, well, a long time.
With water: (1 tsp to a 30 ml pour - it will take quite a bit and keeps shifting but I like to start neat then add a dollop of water after a while)
Nose - Distinctly smokier and peatier but everything is more rounded and in harmony. Chocolate limes (yet again) and more coastal notes - I can smell the pebbles, seaweed and drift wood now. Less of the sweeter sherry comes through.
Taste - A little thinner in the mouth and sharper. As above but there's more clarity with water. More of the anise also emerges. I can't help but think of Tequila.
Finish - Long. This is the sweetspot right here. It's more sour and the wood comes more into focus but so does the smoke. This is what I want from Ardbeg at the end - plumes of smoke but here they are woven with fruity sherry notes.
This may be the best Ardbeg I've had. I'd love to try with the Oogy and/or a variety of Ardbegs to compare as I think this would be hard to beat. As good with water as neat but the finish with water may edge it although I prefer the mouthfeel neat. In a word, wonderful!
Find where to buy Ardbeg whisky