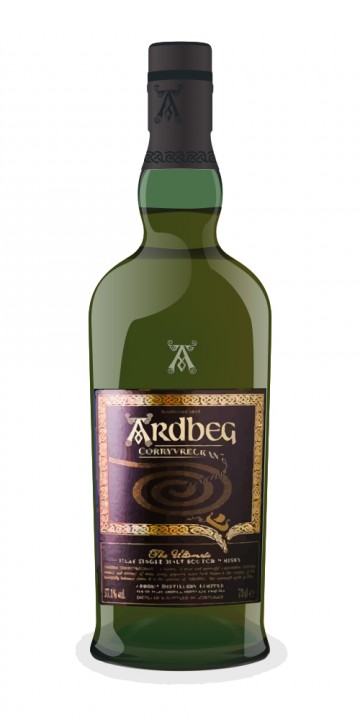 Last time I sipped Corryvreckan was summer 2010. That comes as a surprise (well, to me at least) as it is my second favorite Ardbeg trumped only by the Uigeadail. It is named after a dangerous whirlpool north of the island Islay and matured on French wine casks. Every batch is bottled at 57.1% ABV. The nose offers the classic Ardbeg traits, but with a twist. Powerful, peaty, maritime, but the twist is in the fact that it also offers orange marmalade, oysters, bacon on the barbecue, a hinit of mango and lots of lime juice. This is a veritable battle of sweet versus salt, without there having a clear victor. I think it's delicious. Despite the high ABV, it does not need water. Initially you get a good alcoholic kick to the teeth, but that is immediately softened by sweet notes of red fruit and grapefruit. Then the maritime notes kick in to restore order, while the smoke develops as to threaten to make the fire alarm go off. Mightily good. The very long, dark and sweet, smoky and spicy finish makes me smile and reminisce. Note to self: get another bottle of this Ardbeg right now. It's way to good to go without. Thanks, Pat!
I've only had the 10 and the Oogie, I really need to try this one.
@casualtorture, it's the best Ardbeg I've had, and I've had my share.
Now, this is coming from a guy who likes his peaters fierce and unstoppable.