Ardbeg Uigeadail
The quintessential Islay malt
0 1097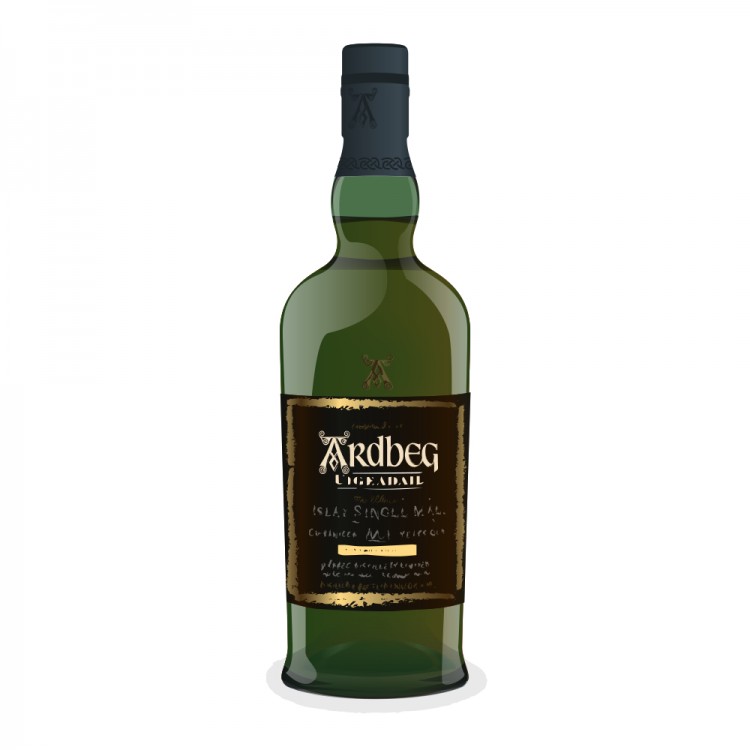 Nose

24

Taste

25

Finish

24

Balance

24

Overall

97
Distribution of ratings for this: brand user
The smell of this whiskey can waft across half a room. Smoky, peaty, but not heavy - almost refreshing with a hint of sweet citrus and a smidge of caramel. Very strong and smooth - very engaging.
The taste is initially smooth and smoky and then hits you with a hot explosion of peat, but the explosion also comes with that hint of citrus and caramel which keeps it all balanced and not too heavy. Makes the mouth water and leaves your lips and tongue tingling. You don't get used to it either - you almost forget in between sips how powerful and fantastic this is!
The finish is long and initially hot (from the flavour explosion), but stays warm for a long time. Still a lot of smoke and peat, but the sweetness is stronger. Much heavier and warmer than the nose and the taste, probably due to the lack of citrus). The heavier finish keeps you from sipping this down too quickly - it keeps you savouring it for longer. The perfect long warm savoury finish to a truly exceptional malt.
I initially bought this because I loved the 10 year old, and a mate of mine said he had heard great things about it. It was the first whisky I bought for more than AU$100, so I was a bit nervous. I was floored. At the time this was the best value whisky I had ever tasted, and it was the most expensive (it's still up there with only the Highland Park and the Glenmorangie Astar beating it in the value for money stakes - and even then, only just). Money aside this is out and out my favourite whisky. Powerful, civilised, smooth and superbly balanced. It is like the perfect mix of the civilised Ardbegs, Caol Ilas and Bowmores, and the more elemental Laphroaigs and Lagavulins.
If you are into Islay malts, then this is an absolute must.
Find where to buy Ardbeg whisky