Ardmore - Traditional Cask
Traditional?
0 080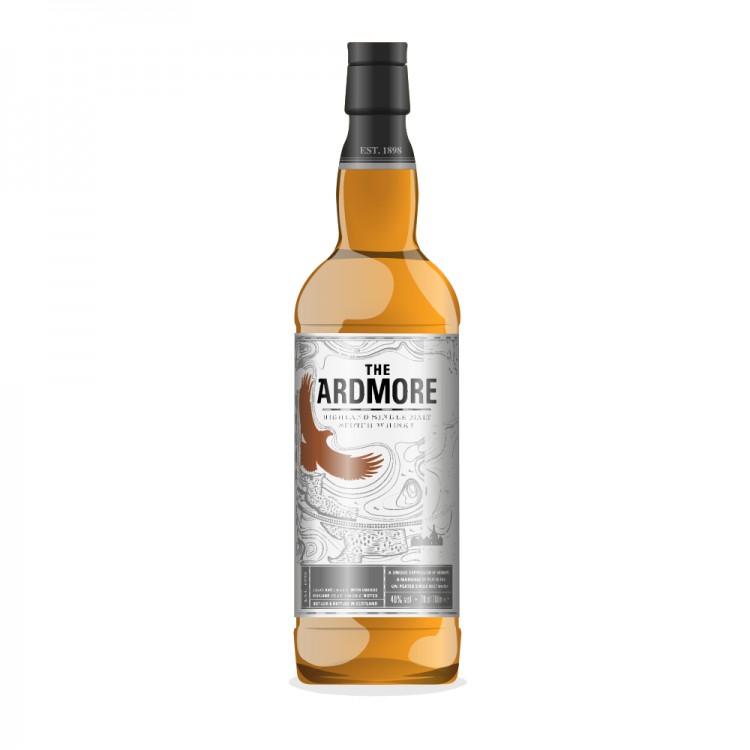 Nose

~

Taste

~

Finish

~

Balance

~

Overall

80
Distribution of ratings for this: brand user
Ardmore was once a distillery on Islay, that merged with Lagavulin in 1835. But today's Ardmore has nothing to do with the old one and can be found near Huntly in the Highlands, on the border with Speyside. Since its foundation in 1898, it has always used peated malt, albeit mildly peated at 12 to 14 ppm. We are trying their NAS version, named Traditional Cask.
The nose is somewhat closed, but with some patience you get a reward in the form of vanilla, melon and peach. The peat is totally not medicinal and barely smoky, but does give the nose an exhaust fume quality. Or something that reminds me of throwing a pile of wet grass on a bonfire. Not bad, but far from earth shattering as well. Fresh, though.
The mouth feel is weak, almost watery. Pity. The fruit (the same as on the nose) does become totally overpowered by the peat, some vanilla and ginger. Midpalate it turns a bit dry. Clear tannins.
The finish is medium long, dry and becomes a bit more fruity again towards the death.
This is a totally different kind of peated whisky than an Islay, but certainly not bad. I just wonder what is so traditional about it. Thanks for the sample, Pat.
Find where to buy Ardmore whisky