Booker's Small Batch Bourbon
The Fountain of Youth, C06-K-8
0 067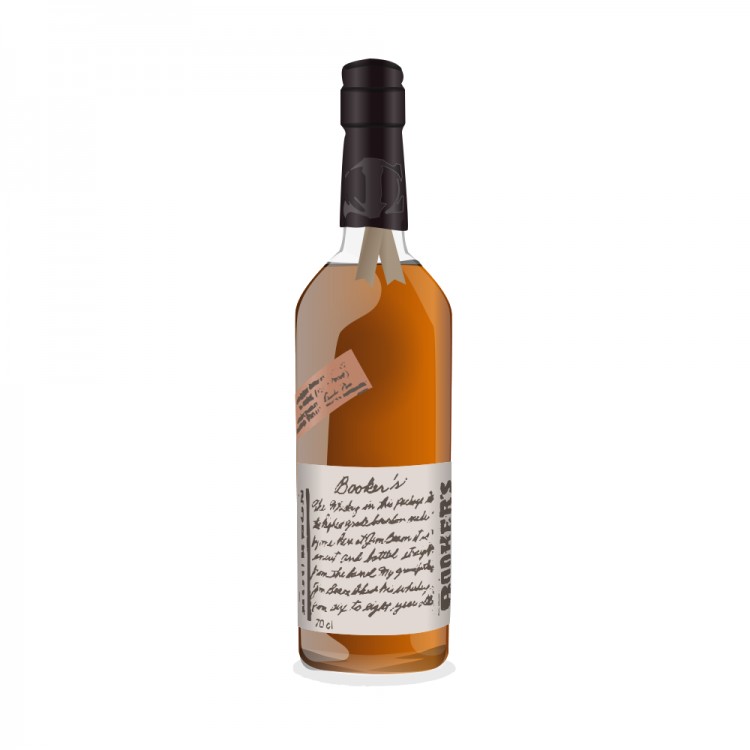 Nose

~

Taste

~

Finish

~

Balance

~

Overall

67
Distribution of ratings for this: brand user
Booker's C06-K-8 130.4 proof 6yrs 0mo
Almost four years ago I purchased a bottle of bookers as a house (and throat) warming gift for a neighbor. It was the first bottle of bookers I'd ever bought. We opened it that night and I was hooked after tasting the rich velvety corn and barrel strength depth inside. That bottle of bookers is what started me on the path of enjoying aged spirits.
This review is not of that bottle. It is a review of the second bottle of bookers I've ever bought. Having tried the gift bottle I went back to the store for another, but they were all gone. Nearly two months passed before bookers returned to shelves, but eventually I had a bottle to call my own.
Now in a bid to make space for the 2015 batches, this bottle was chosen as my daily drinker. I was shocked at how much remained in the bottle, it was nearly 3/4 full. I was further intrigued by the age statement 6yrs 0mo, could this be the youngest bookers ever made?
I started calling this batch the fountain of youth in honor of its age and what it represents to me. Every pour has been like opening a time capsule filled with memories from one of the most important and influential periods of my life.
Tried neat I can't say this is the best bookers ever. It isn't, and it may even be the worst. The bourbon here is unruly and lacks the balance, sweetness, and depth I've come to expect. The nose confirms the proof and not much else. Given some air time cherries appear, but they pair with a bitter rye. The taste isn't much better. Old wood set on fire. Balance and finish don't merit a discussion.
A cube of ice improves things a little. The nose turns to sweet cherries rolled in brown sugar. The taste is still flat and woody, but enjoyable now that the burn is gone. Balance and finish are still weak.
Bookers should be aged at least 7 years. Beam made a mistake releasing this batch and I can't help but wonder if it was released in haste of getting it back on the shelves. That said, Booker's is a special bourbon for me. I've enjoyed this bottle for the last few weeks. Not because of the contents, but because of what it stood for. I have one more bottle of bookers to finish for space reasons. It happens to be the oldest I've ever found at 7yr 11mo. I think I'll name it father time.