Bruichladdich Classic Laddie Scottish Barley
A Friendly Dram
3 686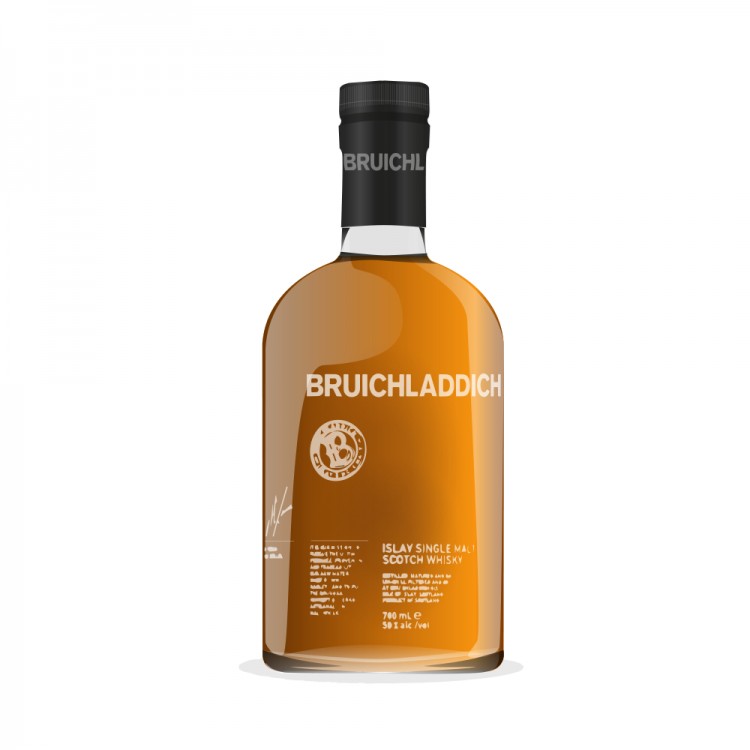 Nose

22

Taste

22

Finish

21

Balance

21

Overall

86
Distribution of ratings for this: brand user
I've wanted to try this Bruichladdich for a long time but I've never brought myself to pull the trigger on it without trying it first. Luckily, a friend of mine (my wife's cousin's husband) opened a bottle this past Friday and I got to sample from it extensively. Also luckily, I made notes early in the evening, before getting too carried away. This whisky was sipped outside on a hot summer day and it feels like the appropriate setting for the Classic Laddie.
Tasting Notes
Nose (undiluted): Very floral (no lavender fields though, daisies? violets?), briny, a bit of lemon, and some earthy notes despite the fact that this is unpeated
Palate (undiluted): medium bodied, creamy mouthfeel, not all that hot for a whisky bottled at 50% ABV, a bit darker in flavour than I expected, with brown sugar, nuttiness, malty with a bit of fruitiness at the tail end, white grapes perhaps.
Finish: medium length with the brine returning, a little mint note, it was (dare I say it?)"refreshing".
With water, there were more fruity notes coming through, mostly lemon and cherries on the nose and some green apples and a bit of honeydew melon on the palate. The nutty notes are there with and without water. I would call it walnut, but it didn't have the slightly bitter, drying feel that walnuts sometimes have. Walnuts without their skins, maybe? Forgive me if that sounds über-pretentious.
This feels like a summer whisky. Maybe it's the marketing schtick or the colour of the bottle, but it's definitely reminiscent of the seaside. It's certainly no surprise that this is a young whisky (most being 7-8 years old if you check the bottling code) but it's a young whisky that's well-balanced. Everything is nicely integrated. Having tried it, I will probably buy a bottle the next time this goes on sale (as it often does). It's not a game-changer, but it's a very friendly whisky.
Find where to buy Bruichladdich whisky