Bruichladdich Islay Barley 2004
Sunshine in a Bottle
0 478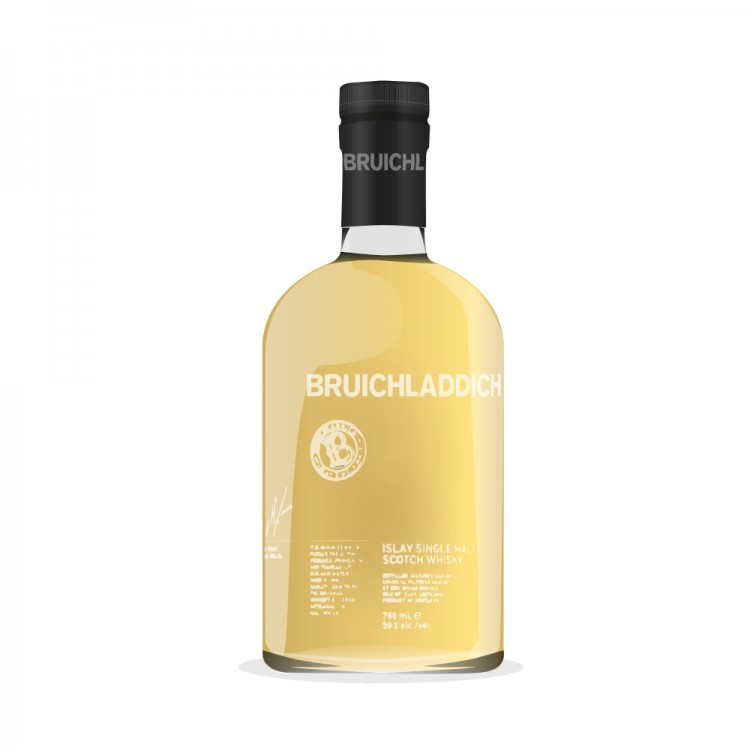 Nose

~

Taste

~

Finish

~

Balance

~

Overall

78
Distribution of ratings for this: brand user
Bruichladdich's plan with this bottle is to showcase terroir and provenance. All the "Chalice" barley used for this expression is grown a mile from the distillery, harvested in September 2004 and distilled in December. This experiment resulted in 6000 bottles, which are aged 6 years in oak.
On the nose: Grass, various meadow plants crushed underfoot. Zesty citrus in the form of grapefruit and lemon candies. Fresh with undeniable warmth.
On the palate: So creamy and soft. Buttery, and appropriately very barley forward. The first sip is forceful, attention-grabbing — it is a young bottling after all. I find this dram likes to sway between reduced citrus candies and minerals, but always with a consistent light custard sweetness. Very light body; a daytime dram.
Finish: Somewhat short, but not surprisingly so. It is a warming malt, but not a hot one, even at the higher ABV. Pepper on the finish, along with almost effervescent minerals.
Overall, a very light malt. I can think of a handful of soft, buttery whiskies which are superior. I consider this more "academic enjoyment" than a fantastic dram, hence my score.
Curiously, this is one of the most unstable bottles in my cabinet — never been quite the same twice. Its major shortcoming is a lithe body which doesn't stand a chance when paired with most foods, or other malts. If we pull this bottle out while doing a tasting, it'll be the starter.
I'm glad to have bought this, and hope to save the last few drams to compare with the newer 2006 Islay Barley release. I'm a sucker for the premise behind the whisky, and I think it's a successful experiment. Barley varieties add tremendous range to the spirits we enjoy, but standardized product from major farms is winning out over more finicky barley varieties, which need more attention to grow. I'm glad someone is going to bat on this front.
Find where to buy Bruichladdich whisky