Bulleit Aged 10 Years
More Than Worth a Try
4 285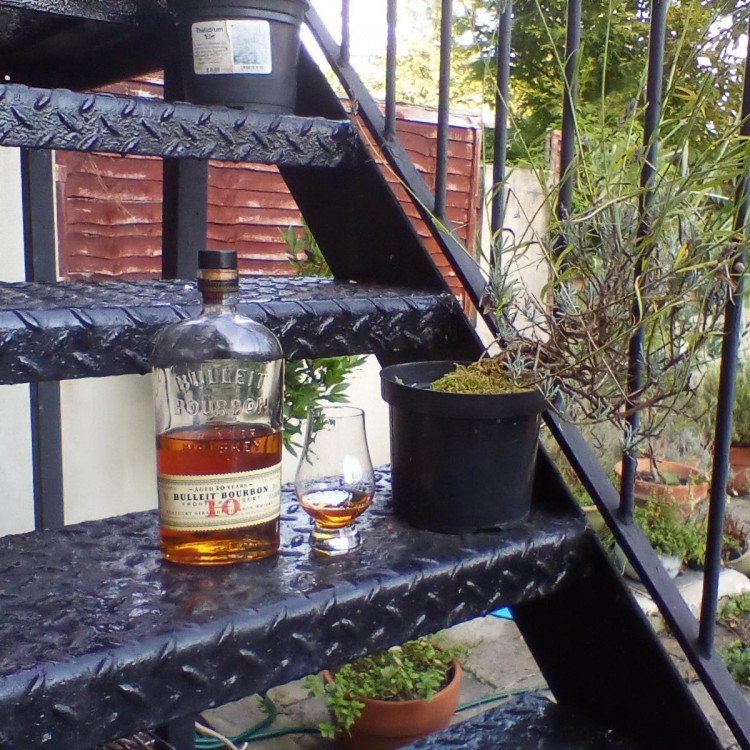 Nose

~

Taste

~

Finish

~

Balance

~

Overall

85
Distribution of ratings for this: brand user
Ah Bulleit - the bourbon that made me sit up and take notice of the spirit after some previously unappealing encounters with that other famous bourbon, er I mean Tennessee whiskey.
And I remember it fondly. It opened up a whole new world of spirits to me and, although I confess to not having had a bottle in a while, I must have gone through near half a dozen bottles of the standard Bulleit before trying this longer aged and more articulate version. Reviews tend to be quite positive too, with a general consensus being something along the lines of 'it's good but perhaps not worth the jump in cost given what else is out there'. Interesting ...
Review is neat from a half full bottle that's been open for about four months.
Nose - quite soft and clean on first contact with some ripe apricot and boozy plum jam notes. There's a dusty oak note alongside some fiery cinnamon and clove, light toffee and toasted vanilla. The alcohol starts quite prominent but softens quickly, more so with water, revealing the usual (for bourbon) whiff of rose water.
Taste - not 'hot' but quite a fiery arrival with more cinnamon and red peppercorns. Then comes more toffee, vanilla, a hint of Parma Violet sweets, a touch of cherry jam and orange peel. Mouthfeel is middling but with a pleasing tongue coating sweetness and dryness (right!?).
Finish - Surprisingly short, almost clipped, with some drying tannins and more hot cinnamon spice.
Water tames the initial alcohol nip a tad and softens the whole thing up but here I prefer to let the air and time do it so as to keep the body in tact.
When I first opened this I thought it would be gone within the month; and were it not for having to look after those meddling kids, it would have been! It's perhaps not the most complex of bourbons, especially given its age, but it is certainly very easy to drink and quaffable (oh to have the opportunity! ;). For all that though, I am inclined to agree with the aforementioned consensus and say that for £40 -£45 I could almost get a WT Rare Breed or throw a few extra quid in and get two WT 101s. Yes it's good, and a clear improvement on the regular Bulleit (more body and richness for starters), but given its near twice the price I think there are better offers out there.
As for the title, me and my eldest have been watching the 80's Transformers cartoon lately and it's a riff on the shows tag line: Bulleit Bourbon - More than Worth a try! If you have to explain it ... ;)
Find where to buy Bulleit whisky