Chichibu Ichiro's Malt & Grain - World Blended Whisky
Mister World
3 086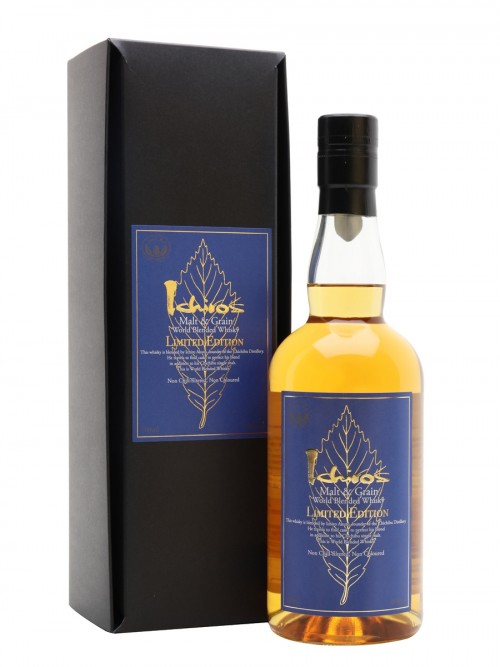 Nose

20

Taste

22

Finish

22

Balance

22

Overall

86
Distribution of ratings for this: brand user
It's been a few years since the boom yet the grip of anything Japanese whisky adjacent hasn't loosened. It can be hard to find any whisky from known Japanese distiller/producers and even harder to find anything with an age statement and a confirmed provenance.
There are bottles available, often at either end of the spectrum from NAS entry all the way to hand painted crystal decanters. It leaves much room in between. That void has been filled by regular arrivals of Kanji covered bottles from companies that didn't exist two years ago and won't confirm nor deny the origin of their spirits.
So is there anything worthwhile in all of this? Perhaps, some folks like Ichiro Akuto of the infamous Chichibu distillery has been putting his blending skills to work on whisky blends under his Ichiro's label. They are usually a blend of chichibu malt and sourced malt & grain whiskys and in the case of the whisky at hand it's a "world" blend, more on that later.
Nose: Honey, crisp fresh apples, a touch of pineapple jam and a slight green/grassy side. It reminds me of pot still Irish whisky, slightly spirity. Creamy grain. A touch of juniper.
Palate: Oily, sweet, loads of grain, coconut custard buns. It has lots of astringent oak, wax and a bit of apricots.
Finish: Corn flakes, wheat, slightly grassy, ointments, stewed stone fruits. A touch cardboardy.
This is a good exercise to learn about blends, while there are no percentages or components disclosed, I feel like there might definitely be a good dose of some Canadian whisky in there but I could be wrong. It is well balanced, but ultimately a little soft for me, it's missing a little something exciting or unexpected.
Find where to buy Chichibu whisky