Clynelish 17 Year Old 1996 First Cask
Top Year
0 086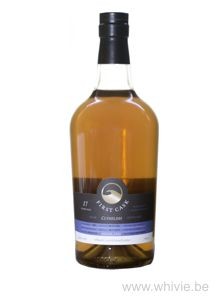 Nose

~

Taste

~

Finish

~

Balance

~

Overall

86
Distribution of ratings for this: brand user
It pays too once in a while clean out your sample cabinet. All the way in the back I found this sample of Clynelish 1996 that was bottled by WIN in 2013. Apparently it is a re-racked Sherry cask. At cask strength, of course. By now this one is nowhere to be found, my apologies (well, not that I can help it, of course).
Oh, this is special alright. It is less waxy than expected and quite herbal. Autumn leaves, green wood, lavender and cumin seed precede the green grapes and gooseberries, but I am I'm having a hard time calling this fruity. The nose is very closed and needs hand warmth and patience to show itself. After a few moments I get some apricots, dried oranges and a bit of honey.
Oh, look, there is is! On the palate this is a bit of a homecoming. Waxy, typical citrus notes (lemon, mandarin, grapefruit) with a wonderful bitterness from quinine, hay with a hint of raspberries. I'm quite sure that's the sherry cask.
The finish is medium long on citrus fruit and quinine, with caramel at the death. Very good!
For a moment there I was worried because of the closed nose, but on the palate it recovers completely and proves again that 1996 truly was a top year for this distillery.
Find where to buy Clynelish whisky