Crown Royal Special Reserve
Happy 150th Canada! - Part II of XIII
0 388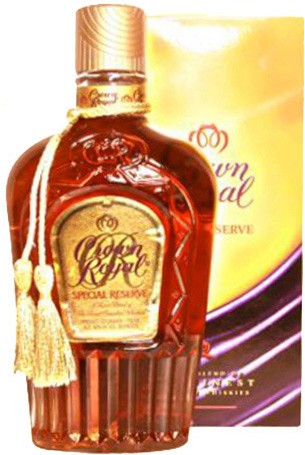 Nose

22

Taste

21

Finish

22

Balance

23

Overall

88
Distribution of ratings for this: brand user
Sometime last year, I walked into the LCBO at Galleria Mall at Dupont & Dufferin, and saw a Crown Royal release on the shelf that I had never seen before. With a gold and purple box, a tassel around the neck and a label that said "Special Reserve", I suspected it was the US release of what we know here as "Crown Royal Reserve" (which is in a brown box, and with no tassel). I then realized that there was no French on the packaging or bottle at all - only English. It must have been erroneously shipped to and stocked by the LCBO! So of course I snapped one up. I had heard that the US release was different than the Canadian release (which I only scored a 73 a few years ago) so let's compare.
The colour is a deep amber. The first thing on the nose is sharp rye, followed by baked apples, cinnamon and wet slate. Soft wood smoke. Thick caramel. Vanilla custard. Ripe banana peel. Quite floral, with a touch of mint. Avoid water, it flattens the nose and palate (though it also improves with time in the glass). Beautiful and perfectly balanced between spice, grain and sweetness.
On the palate there is a bit more rye and caramel, with allspice, dates and chewy oak. Apple crumble. Mint and sage. Again, it's a lovely balance between each of the sweet, spicy and grain notes; too bad about the thin mouthfeel though.
The mouth-drying finish is chalky with toasted oak, butterscotch and baking spices. It's a very well balanced whisky, with more elegance than most other Crown Royal products. It could use a bit more oomph, but it is beautifully structured. And how does it compare to the Canadian release? The Canadian version is slightly darker in colour, and with a slightly thicker mouthfeel - but it is also a little flatter and sweeter in flavour. It just doesn't have the brightness of the rye spice coming through. I might score it a bit higher than the 73 I gave it a few years ago, but I wouldn't score it as high as the US release, which is clearly superior. Why the US gets a slightly different whisky than we do is beyond my understanding - if anyone has any insights into that, please comment.
Find where to buy Crown Royal whisky