Elmer T Lee Single Barrel
Deus Ex Bottling
0 695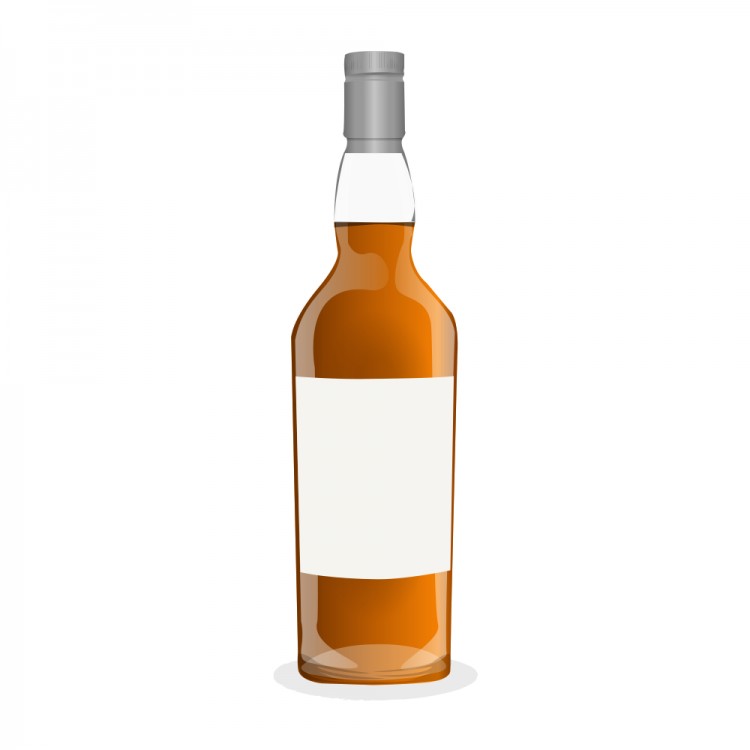 Nose

25

Taste

24

Finish

23

Balance

23

Overall

95
Distribution of ratings for this: brand user
I have had the privilege to start my bourbon journey just as some of the best kinds seem to have been discontinued. Which means i was lucky to either sample or even buy some for later before they were gone. One of those is the Elmer T Lee single barrel, by Buffalo Trace.
This bottle has been a revelation, on just how good bourbon can be. It wasn't the 2012 Sazerac Rye, the Van Wynkle, George Stagg or Col. EH Taylor, it was this one. Surprising as i bought 2 bottles for a little under 100 bucks (or dollars) which means it is also considerably cheaper than all of the aformentioned bourbon royalties.
Nose: It is a tight race between albeit very different bourbons in character, but in comparison to the others mentioned earlier it's on the nose (or in the intro of the showdown) where the Elmer nearly delivers the K.O Soooo much to mention: Starts Floral with a classy classic bourbon violet that introduces lavander before going deliciously herbal with oregano and basil. Wonderfull Bitter-Sweet&Sour trifecta in the works. Red berry ice-tea, rhubarb, yeasty rhye and some extra spicy (not too sweet) cardammom. A Manuka honey note "syrups" the way with all this blossoming garden in the glass and a slight preview of (what will be the star on the palate) an absolutely wonderfully concocted wizardry of grains. Flickering shadows of delicious corns, ryes, wheats and barleys somber nectars dancing in the night of this smell, as ninja assassins ready to strike on your palate.
Palate: I didn't want to use a youthful abbreviation for this bit but then again i am a youth so here we go: OMG!! It seems every flavour aspect in this bourbon has multiple dimensions to themselves. Big Sweet&Sour aromatic arrival with the corn and other grains so beautifully choreographed in tandem. Granary toast, zesty corn, pungent juicy barley, creamy wheat and that zesty corn from the nose, what can you say? A rich lichee with some coriander and some sage makes a herbal entrance after the amazing grain complexity provided the body, with some of that red-berry (red-fruit) iced tea from the nose. Then BOOM! The sour mash turbo kicks in, and it takes no prisoners! It gives a strong, bold, but sophisticated and measured sour aspect to the main body flavours (the grains really). It's very intense now to the point of making some 120 proof rhyes seem pedestrian. The sour dimension is not only huge but articulate and salivating. It is a bit like a ultra effective karate-chop, only with the hand of a giant..
Finish: It is long, very long.. Citrus and lime leaves with a recurrant fruity note from before: lichee. This is wonderfully balanced by some lovely bitter lemon-tea tannins both complements the sourness nicely. Finely the smoke clears from the sour-mash H-bomb. What we are left with is a mellow and mature aromatic aftermath with cloves, vanilla ice-cream and the smallest hint of oak after all this madness. The herbal note with the oregano and basil comes back slightly. To remind us how it all started, while queuing us out like a faint yet powerfull flute note lingering in the distant tastebuds, as it will in my memory.
Wow and Oh dear! What have we got here! This was astonishing! I feel tired myself from using all these superlatives but it is just that good. If tastebuds could get high, this would be highly illegal.
I know this is already a painfully long review but as i revisited this gem i was searching for an analogy in which to relate this bottling to. As a european there are many things that irritates and often infuriates about the U.S these days. A self-destructuve/poverty increasing economic policy coupled with some extreme nationalistic tendencies and a problematic educational system among other things. But although america can be viewed as an antagonist or a tragic hero it's, in my opinion, a country of extremes. But for every hate-spewing, authority-loving, violence-addicting and gun-wielding lunatic there seems to be a person that is best friend material and just a wonderfull human being. This view is slightly archaic or even crude but it does help reflect the Jack Daniels an Jim Beam "bore" that has dominated the bourbon market for so long. But in it's mist you have E.H taylor, Eagle Rares, Elijah Craigs, Larue Wellers, Sazeracs and for me: Elmer T Lee! This is your legacy America, treasure it!
Find where to buy Elmer T Lee whisky