Evan Williams Single Barrel Vintage 2009
Floral & Fruity
2 084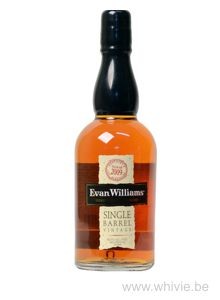 Nose

~

Taste

~

Finish

~

Balance

~

Overall

84
Distribution of ratings for this: brand user
Evan Williams is a very accessible bourbon created by Heaven hill. It is named after the man who founded one of the very first commercial distilleries in Louisville, Kentucky, in 1753. The brand has been owned by Heaven Hill for decades. They have quite a few bourbons on the market.
Next to dark caramel, the nose also offers something floral and fruity. Hint of oranges and cherries, leather and nuts. Quite a bit of honey and toffee apples. Pleasant enough nose.
The arrival is soft, but soon a lovely spiciness deverlops. The rye in the mashbill does its job, but leaves enough room for honey, white fruit and loads of berries and oranges. Some mint and maybe even some white chocolate.
The fruit withdraws in the rather short finish, thus the spices return once more.
Very accessible and affordable bourbon.
Find where to buy Evan Williams whisky