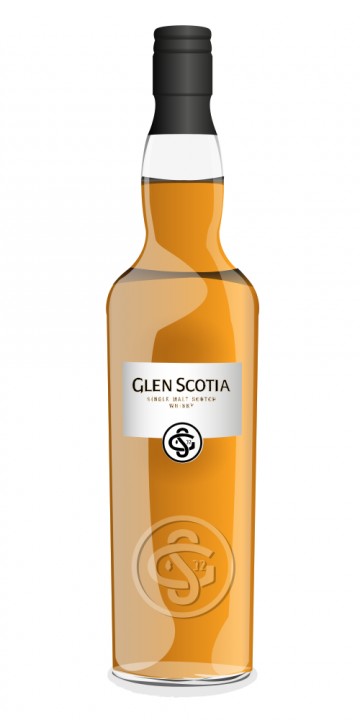 An odd squat dark green bottle with a dodgy label, this was bottled during this distillery's closed period which thankfully now has ended. Apparently the contents are older than the specified 14 years.
A golden dram with a heady aroma rich in malted barley, some earthy peat, honey and herby elements. The taste is unusually malty and comes with a generous dollop of that earthy peat, the profile is full bodied, quite dry, a touch salty and a hint of aniseed. The finish begins with a chocolaty flavour which combines with the salt, peat and malt for a relatively short but enjoyable finish.
This might not be a stellar score but this is my most favourite malt. A very unusual whisky with such a strong malt flavour which in my experience only Ben Nevis 10 year old come close to, which I also love incidentally. I'm hesitant to try any new official distillery bottlings is case they pail, but I'll have to soon, or live without.