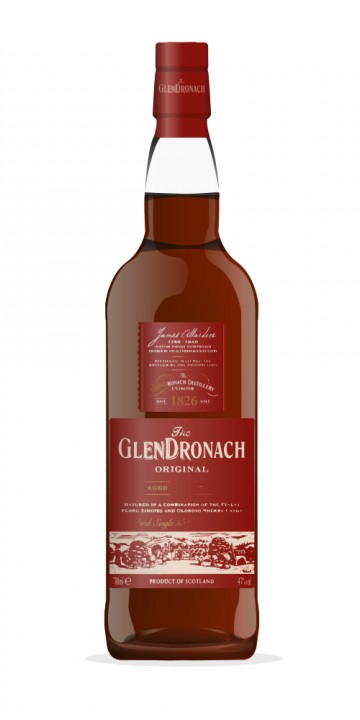 This GlenDronach in their 'Wood Finishes'-range is a respectable 20 Year Old. It was released last summer after having spent a few months in a Tawny Port pipe.
The nose is a battle between sweet and sour. The sweetness of raspberries battle the sour of blackberries. Fruity is the least you can say. With a surprising trace of smoke and a little waxiness.
The attack is very spicy and the fruit gets overpowered by the port. Sour conquers sweet. Black grapes, mon chérie bonbons (both the licqueur and the chocolate). Towards the end, it turns quite bitter.
While the finish is tremendously long and still heavily spiced, the death is too bitter to my taste.
Well, this is a bit of an odd one out in the otherwise, imho, pretty good wood finished GlenDronachs. Maybe this just isn't my thing. Whatever the case, I'm not fond of this one.