Glenfarclas 10 Year Old
Flawless Speysider
0 177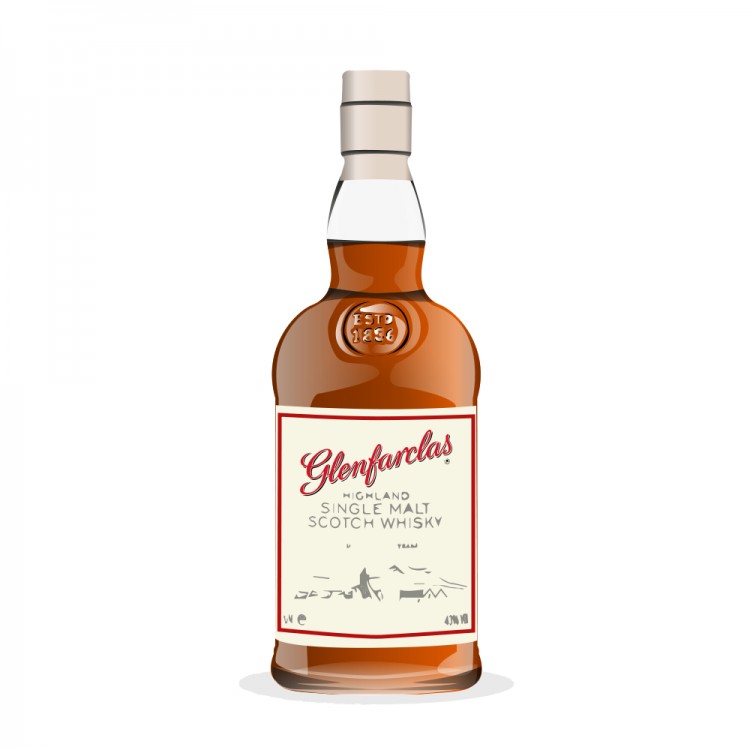 Nose

~

Taste

~

Finish

~

Balance

~

Overall

77
Distribution of ratings for this: brand user
Glenfarclas, the fiercely independent distillery in Speyside, won a gold medal in the recent Malt Maniac Awards for their 40 Year Old. While I have not yet had the honor of tasting that one, I do have four others in my cabinet, so let's give those a go, shall we? We'll start with the youngest in the current core range: the 10 Year Old.
The nose is very sweet because of the sherry. Malty with quite a bit of heather, caramel, flowers and some honey. Liquorice, maybe? And a touch of smoke.
The sherry immediately translates into dark fruit on the palate, with bown sugar, quite some spices like ginger and cinnamon and even a touch of salt towards the end. Clearly doesn't need any water (which I would not recommend at this strength). Nice balance, I'd say.
The finish is not particularly long, drying and spicy.
Quite an affordable, nice and flawless Speysider.
Find where to buy Glenfarclas whisky