Glenfarclas 15 Year Old
Juicy juicy juicy
0 088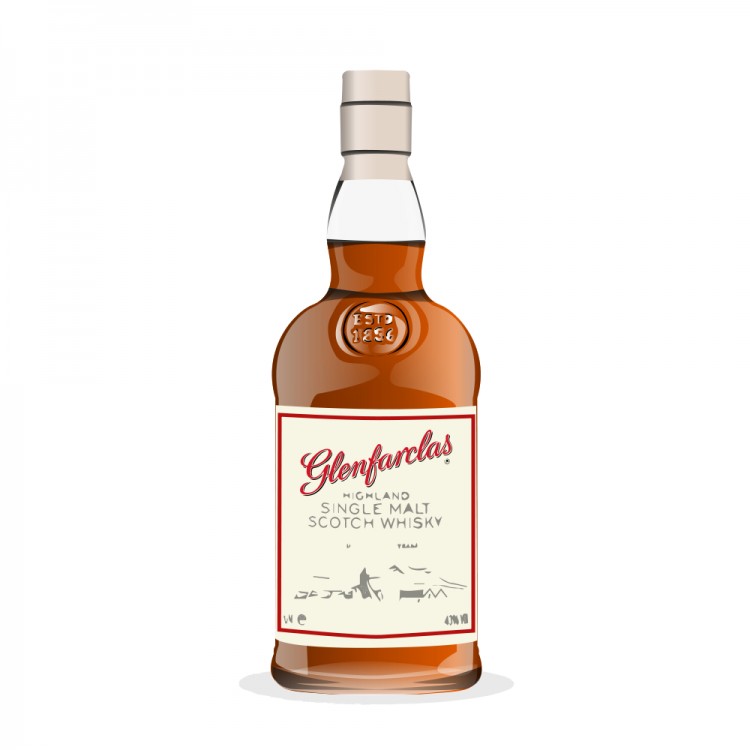 Nose

20

Taste

24

Finish

21

Balance

23

Overall

88
Distribution of ratings for this: brand user
Thats the first word that comes to mind (juicy), this is a very good whisky at an even better price (AUD $120). Non Chill Filtered, no caramel, whisky the traditional way.
Nose: rich and juicy, really fruity, pears and apples for sure, toffee, lots of sweet sherry, some clove and a healthy dollop of vanilla. With Water richer, bigger almost muscular, another dollop of vanilla, and a bit more caramel too.

Pallet: pears, fruitcake, malt spice, light toffee, almonds and raisins, just a suggestion of peat and smoke too. With Water everything from neat but turned up a notch, peat is more evident, lovely caramel as well.

Finish: starts sweet finishes dry with some smoke and spice, lovely. With Water bit more smoke and spice, almost peppery

Mark neat – 8.4, with water – 8.8
I was looking to compare this whisky to the GlenDronach 15 but they are completley different, the Dronach is much darker and a little older tasting, this is beautifully fresh, contains well balanced big flavours and a beautiful mouth feel. Also i really enjoy the suggestions of peat and smoke, great stuff. Highly recommended!
Find where to buy Glenfarclas whisky