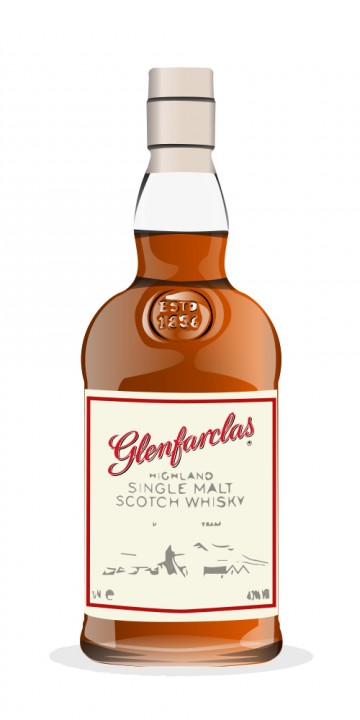 I recently purchased a bottle of Glenfarclas 15 Year Old and I was going to open it when I found a sample I'd completely forgotten about. This sample is from a 2016 bottling of Glenfarclas 15 Year Old graciously provided by @fiddich1980
This sample, while a few years older than my bottling, gives me an idea of what I can expect and allows me to delay the gratification of opening a "new" bottle of whisky a bit longer.
Tasting notes
Nose (undiluted): sultana raisins, walnuts, fresh pipe tobacco, cranberries, oak spices (particularly cloves), a touch of hibiscus. The aromas are engaging, evolving, layered and complex. I perceive no sulphur at all. Huzzah !!
Palate (undiluted): medium bodied, green grapes, honey, raisins, cranberries, buttered fruitcake, cooked barley, a bit of dark chocolate, and a slight hint of smokiness
Finish: vanilla, oak spices (nutmeg more than cloves), more sultanas, barley, a weak Earl Grey tea note (is it pretentious to say bergamot?) lingers alongside a touch of smoke.
With water, the fresh green grape aromas pop out of the glass alongside some sherry notes. There are definitely some nutty notes as well as honey wafting out of the glass. The smoke is slightly more prominent, but we aren't talking Laphroaiggian levels here. The palate is more buttery and fruity, and less cakey with water. The finish reveals icing sugar, vanilla frosting and a touch of orange zest bitterness with water. This is tasty both ways, but I prefer it neat.
While this is bottled at 46% abv, it is no bruiser. I wouldn't call it a sherry bomb either. The sherry influence is obvious but not overwhelming. The spirit's character isn't buried beneath oodles of sherry, which suits me to a "T". I've heard many people say that this is their favourite affordable Glenfarclas, and it's easy to see why. Glenfarclas 15 delivers the goods.
@OdysseusUnbound - Nice review and reminds me of my own experience. The only thing that has put me off re-buying is that batch variation is supposed to be a large factor (not with just the 15 either, I suspect) so I hope that your full bottle is as good as this one!
@OdysseusUnbound My bottle of the current batch shows no hint of sulphur and is exactly as you describe in your review. My experience over the course of at least six or seven bottles has been that this is quite consistent. The sweet spot in the Glenfarclas lineup IMHO.