Glenfarclas 15 Year Old
Oh Sherrie
9 2990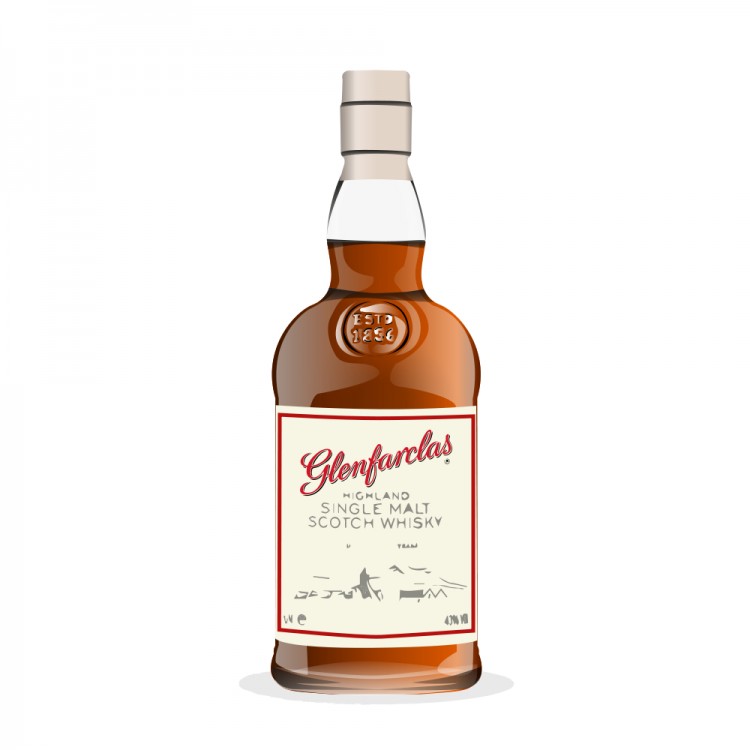 Nose

~

Taste

~

Finish

~

Balance

~

Overall

90
Distribution of ratings for this: brand user
Glenfarclas has never disappointed even though heavily sherried whiskys aren't always my favourite style. The 15 seems a perennial favourite with many and I have sat on this bottle for almost two years before opening it a few weeks ago.
I'm sad to say about half the bottle has gone and these notes are from a neat pour that's sat for about twenty minutes.
On the nose is a softened but full sherry nose with just more than a wisp of smoke. Fresh red fruit and dried in abundance; fig, date and raisin are all there as are hints of dark plums, berries and tangy red apple. There's a touch of creamy vanilla, woody spices like cinnamon, and also a slight medicinal 'gum-boil lozenge' note that I get with a lot of sherried whiskies - but this is well integrated and not dominating. It's well-balanced and inviting.
Taste wise it's all fresh fruit at first with a nice balance of sweet and sour with the same notes on the palette as the nose. Then comes the dry fruits, then the spices, with the vanilla being overtook by the cinnamon.
It ends on a slightly sour and dry cinnamon note but a certain fruity creaminess lingers for a good while. Mouth feel is full and, well, delightful, actually.
This can take a lot of water and it softens the experience and brings about more of the spice and sour fruit notes. I prefer it neat, rich and unctuous.
Overall - as good a sherry based whisky as I've had and it pulls off a neat trick of being complex and interesting whilst being one of the easiest malts to drink I've had the pleasure of! Would recommend in a heartbeat, especially if you like your sherried drams.
Find where to buy Glenfarclas whisky