Glenlivet 34 Year Old 1976 Berry's Own Selection
Palindrome
0 086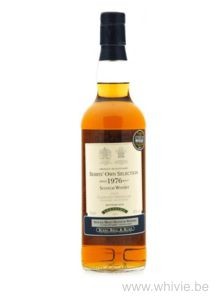 Nose

~

Taste

~

Finish

~

Balance

~

Overall

86
Distribution of ratings for this: brand user
Weirdly enough I could hardly find any information on the Glenlivet… it's not even on the famous Whiskybase. One of the source that did mention it was… my own blog! Apparently I had already tasted this during a whisky dinner in Antwerp in 2011. Look at that. Those were the days, right? Going out for dinner, remember that? I did not make any notes then, but will make some now.
The nose is a tad odd offering me some aniseed and English liquorice. Fairly candy-like. Some green garden herbs, making it more herbal than sweet. But definitely a sherry cask for I also get raisins and marzipan. Tip: leave it to breath for five minutes. Then you'll also get ripe berries and green apples. It becomes very good in fact.
Nicely oily and immediately sweet and spicy. Think raisins, sherry, nuts sprinkled with black pepper and coves. The tannins kick in. A salty edge appears before it suddenly turns dry.
The finish is rather short, but satisfying.
Lovely Glenlivet if you give it enough time. What does the title mean, you wonder. I could not think of anything but the cask number – 18081 – is exactly that.
Find where to buy Glenlivet whisky