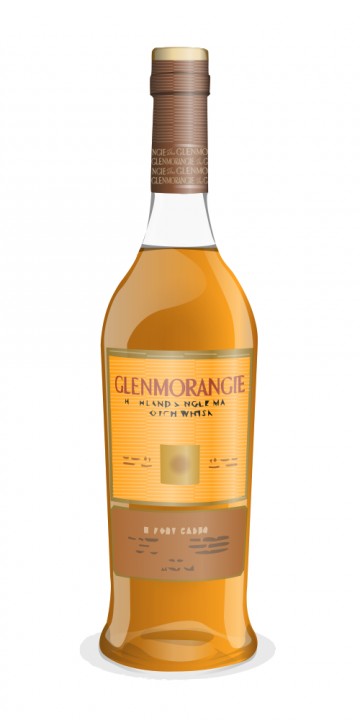 When I was young and impressionable (not too long ago) I happened across a certain gentleman by the name of Jim Murray. His opinions and reviews left me riveted. I would swear by him and ridicule people when they disagreed with him.
Then I met him and he lost some credibility in my eyes. A bit of a perv and slightly irritating. But that's just his personality. He still knew his whisky. Then I started noticing some scores in his Bible which I couldn't wholeheartedly agree with. But I chalked that up to personal preference. We are, after all, all entitled to our opinion. And then I found out that he named the Glenmorangie Ealanta as his whisky of the year.
Jim, we need to talk.
Matured exclusively in virgin American oak for 19 years the nose is quite bourbony with a touch of spicy exotic. Sickly sweet chocolate vanilla meets squishy tropical fruits and soft orange apricots with a healthy dollop of dark breakfast marmalade rounded off with toasted nuts. The nose is different alright but is far too sweet for my liking.
The same tropical fruit basket of papaya, apricots and papaya arrives on the palate covered in maple syrup and some cardamom pods. It's borderline tasty but fails to truly excite.
The finger snap finish is a truly disappointing cinnamon oak.
Now I don't want to accuse any one of selling out but those Whisky Bible sales and whisky workshops must surely be on the decline.
I am with you on this one. True, I did rate it a few marks higher, but it falls way short of previous PE editions, namely Artein and the the Sonnalta PX. That sickly sweet note that you mention, I also find in their standard 18YO. It had a nice fruit note (peaches to me), but it did not stick around for long.
Off topic, but related to the Glenmorangie PE series, this was substantially more expensive than previous editions. I chalked that up to the 19 years. However, the new NAS Companta seems to fall into the 100-115 price range as well. Hmmmm...
I've never met Jim Murray but I know many writers, bloggers and other professionals in the whisky industry who have and they have all mentioned how perverted, gross and obnoxious he is. Too bad, as I enjoy his writing and look forward to the book being published every year. I agree with you on the Ealanta - very interesting and quite good but not amazing - but I'm not surprised Murray loves it as much as he does, as he leans toward ryes and bourbons, which share some characteristic with the Ealanta. And I don't believe he is "selling out" for a second. He may be a giant dick, but he does have integrity.