Glenmorangie Astar
Family Whisky Funtime A Star Shines
0 1691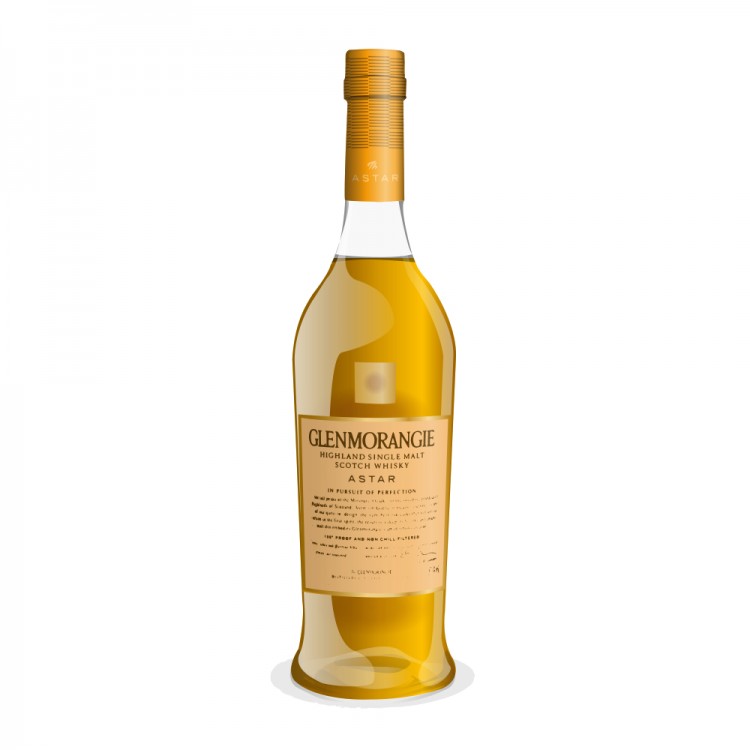 Nose

23

Taste

23

Finish

22

Balance

23

Overall

91
Distribution of ratings for this: brand user
So when we had last left our intrepid heroes they had finally managed to get to the whisky bar Helvetica after months of being delayed due to sickness, public holidays, work conflicts and an emergency appendicitis.
So far in our story our heroes (my wife, myself, my brother and sister in laws) have finally met up and the whiskies that have been tried so far were Glenfarclas 12 yr old, Yamazaki 12 yr old, Hakushu 12 yr old, Glenmorangie Nectar D'or and Amrut Fusion. Next to be sampled!
Glenmorangie Astar.
I'd enjoyed the Nectar D'or, but thought that it should have been stronger to get the full pleasure from it.
My sister and brother in laws ask me for some recommendations while I order the Glenmorangie Astar, I suggest the Hakushu 12 yr old for my brother in law as he enjoys some smoke and the Balvenie 21 yr old Portwood for my sister in law. However when my sister in law sees the price on a shot of the Balvenie (34 dollars a shot) she goes a little wide eyed. I then suggest the Aberlour A'bunadh (19 dollars).
We order our drinks and my brother in law promptly exclaims that he enjoys the Hakushu immensely. My sister in law takes a sip of the A'bunadh as I tell her that she might want to add some water in it and promptly gasps. She then says she doesn't care for it. I again suggest that she add some water and see what that does. She does, but mainly leaves the Aberlour untouched.
My turn finally: Glenmorangie Astar!!
I finally get to nose the Astar and I'm blown away. It's like a desert in my nose. There's custard, vanilla, cinnamon, and lots and lots of fruit. My wife takes a nose and comes out with the same experience. This whisky smells heavenly. I can't wait to taste it, however my wife will not be joining me for a taste as she needs a break.
I bring the glass to my lips and gasp in pleasure. The flavors feel my mouth to the point that the whisky feels solid across my palate.
The flavors: Lots and lots of fruit once again, apples, pears, oranges with lots of honey and vanilla, some cinnamon. This is my new go to summer whisky!
The finish is long with the sweetness flowing through to the end.
This is an awesome whisky! My in laws each take a sip and say they enjoy it quite a bit.
I didn't cut this one with water, even though it was a much higher proof then the other whiskies as it didn't feel like it was needed. Very very enjoyable.
I need to pick up a bottle of this stuff, so much so that I asked my brother to buy me a bottle for my birthday. And at around $90 AUS a bottle it's a steal of a deal!!
Next up: Aberlour A'bunadh. (I hope my experience is better then my sister in laws)
Find where to buy Glenmorangie whisky