Johnnie Walker Green Label 15 Year Old
Viscous green apples, sweet and wood - nice
5 1083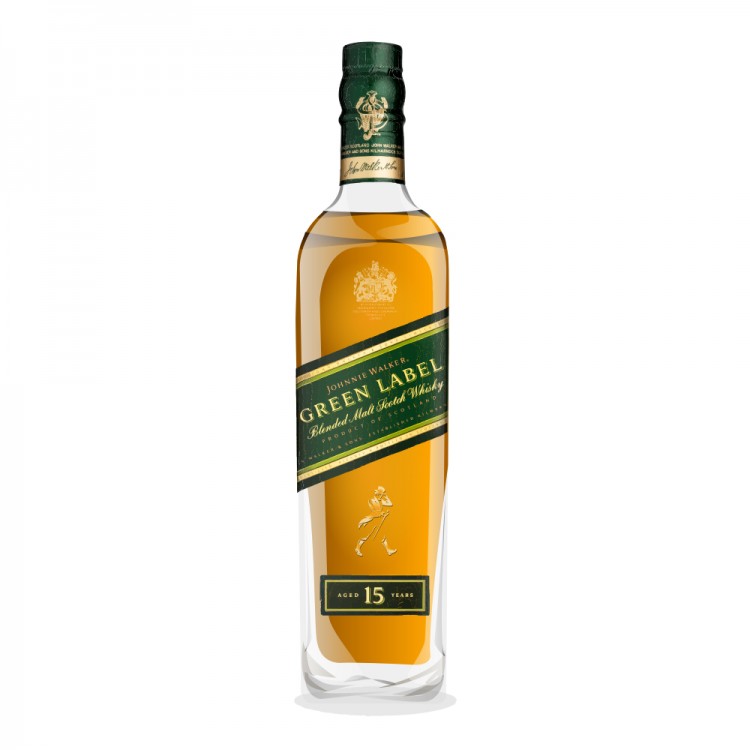 Nose

~

Taste

~

Finish

~

Balance

~

Overall

83
Distribution of ratings for this: brand user
Ever since I saw that JW Green came out on the market with some good reviews, I've been quite curious about it. And spotting a £26.50 deal on Amazon, I just couldn't resist. And, quite pleased I didn't.
On the nose I get very little smoke, despite this having both Talisker and Caol Ila (actually, I don't at all agree with the reference on the packaging to Caol Ila's 'maritime' nature, as I find it more dry soot and if anything would ascribe the maritime elements to the Talisker, but that's another story...). I do get malt, honey, and fairly dense sweet tones - in a nice way. A very faint peat. Some gren apple. Moist nut.
The palate is pleasuably viscous and oily. A slight bitterness. A bucket of green apples carry through from the nose. It's probably me, but I really cannot pick out much in terms of peat/smoke here - rather almost make me think of a 50/50 vatting between HP12 and Glenmorangie 10 (ok, happy to argue about that one). A bit wood tannic. Some pencil shavings. Nicely coating.
The finish is rather short though. Some sour bitterness, pencil and oaky tanning lingering on a bed of oily sweetness, but that's it.
Overall, this isn't half bad at all. If I want something nice and pleasurable that ain't demanding too much, I could just as easily go to this one as I'd HP12. I know JW has a bad rep, which means that I'm extra happy to have this one and wouldn't at all be opposed to have it as a "cheap but good staple" in the cabinet. Not sure I'd pick this one of all the £40-45 offerings, but as it seems to regularly come on sales: when it does, I can happily recommend you pick one up.
Find where to buy Johnnie Walker whisky