Lagavulin 16 Year Old
Bottled elegance...
0 493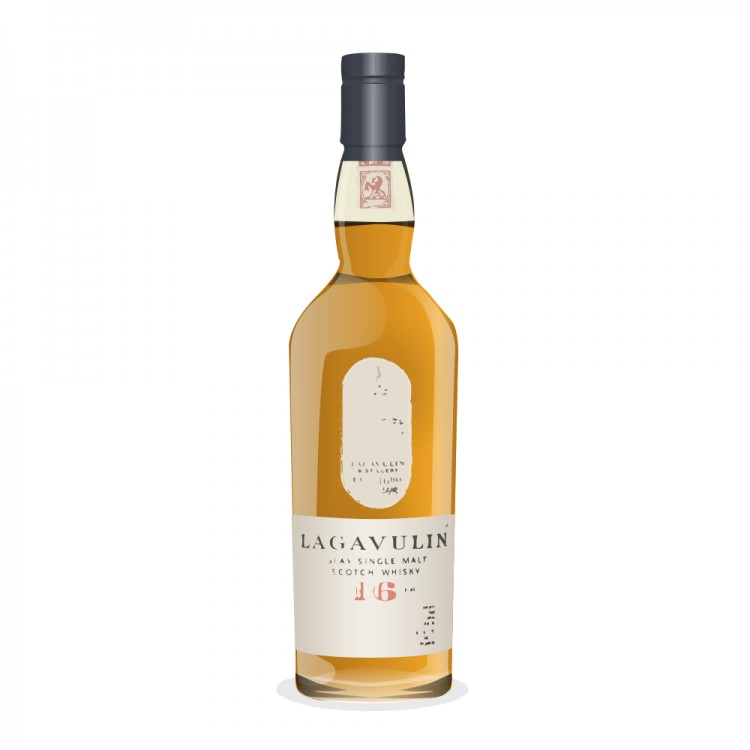 Nose

~

Taste

~

Finish

~

Balance

~

Overall

93
Distribution of ratings for this: brand user
This is the Laga 16's 70th review on this site, so I'm not sure if I've got anything new to say on the subject. I often try to offer up a fresh perspective on a whisky, but not this time. This time I'm more than happy to join the symphony of voices out there offering up their praise and endorsement. There's a reason this is popular, and that's because this whisky is an all-time great. Simple as that.
Nose: Peat, sherry, and salt. The peat is big, but restrained. The sherry is fruity, sweet, and rich. I get blood oranges, earl grey tea, rooibos tea, leather, spearmint, eucalyptus, charcoal, and oak.
Palate: Medium bodied, with an easy, paced arrival. Peat, smoke, sherry, spearmint, rooibos tea, cigar, eucalyptus, throat lozenges, tangerine, smoked meat, dark chocolate, and mellow roast coffee.
Finish: Long, effortless, smooth, and silky. Spearmint becomes peppermint (Mentos?). Charred oak, campfire smoke, pastrami, sherry, licorice, almonds, Irish coffee, Amarula liqueur, and some soft, lovely oak.
What a classic. There's something about the Lagavulin house style that elevates it over its Islay brethren. The beauty lies in the controlled quality of the peat presentation. While it could be described as a whisky with 'big flavour,' there's no 'attack,' or 'peaty blast.' No, this is controlled, paced, and measured. 'Smooth' isn't always a trait I look for or care about in a whisky, but it works here. For something so rich and flavourful, it's also very graceful and effortless. This stuff is strength, sophistication, and finesse in a bottle.
Find where to buy Lagavulin whisky