Macallan Gold 1824 Series
Gold is the name ... inadequacies the game
5 365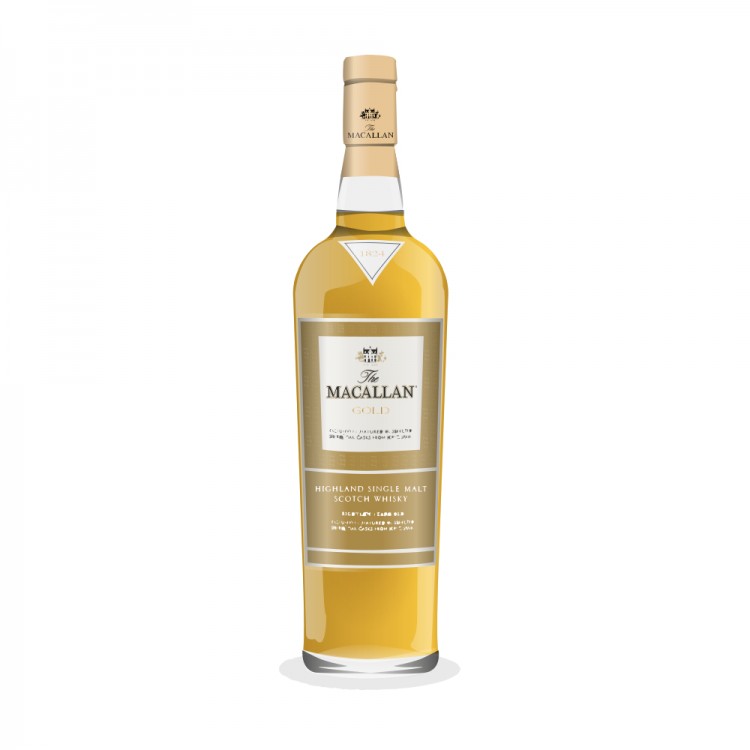 Nose

~

Taste

~

Finish

~

Balance

~

Overall

65
Distribution of ratings for this: brand user
Though macallan seems to fetch incredible prices for its older and more collectable whiskys... I remain unimpressed with almost everything they have produced at an affordable price in the last few years. The 12 fine oak was lack lustre and the macallan gold is no different.
I must say though, the product is presented immaculately. And the cork don't 'arf sound good as it squeaks free from its caramel laden bindings.
Nose Caramel with a dash of honey front the nose of this whisky. Followed by a fresh lemon note, apple crumble and custard.
Palate Again sweet and crisp caramel, accompanied by an almost chemical sweetness. Splenda maybe? The alcohol is well tempered and the flavours well rounded. But there is nothing special here. Finally i get bitter sweet gooseberries and a good shot of dried vanilla. The mouthfeel is great, its light but all encompassing and oily.
Finish Honey, vanilla, cinnamon and sweet nougat. The finish holds for a good amount of time and is honestly decent. By far the best quality this whisky posesses.
Find where to buy Macallan whisky