Nikka from the Barrel
Nikka Tasting - Part II
2 295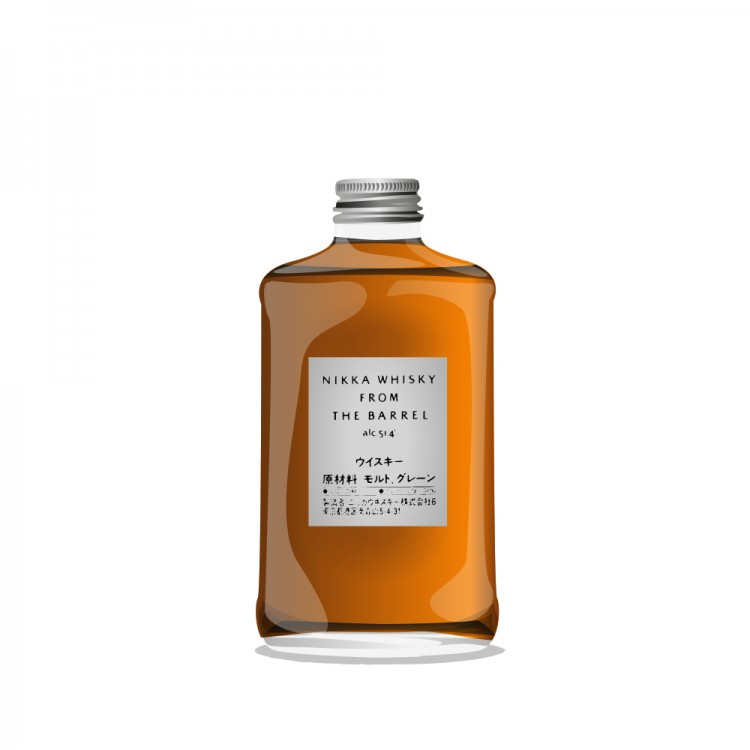 Nose

24

Taste

23

Finish

24

Balance

24

Overall

95
Distribution of ratings for this: brand user
The second whisky of our evening was this award-winning blend (Best Japanese Blend, No Age Statement at the 2011 World Whiskies Awards). Whereas the bottle of Tsuru 17 was a gorgeous decanter, this one looks like it came out of a lab (they really know how to package)! This is a cask-strength blend. I am tasting this from my own bottle (rather than a sample from last night's bottle) and they have different serial numbers (my bottle is 22A56D).
The colour is dark reddish gold; the nose is very rich, with dark chocolate, dark roast coffee, brown sugar, caramel, savoury herbs and cinnamon. Water accentuates some vegetal peat notes, with more meatiness. Quite bold, complex and distinctive.
On the palate you find many of the same notes as above, plus sourdough, bandages and oak - with a heat that brings on cayenne pepper and mint. Water seems to bring it all together in an incredibly balanced harmony.
The finish is medium length but with developing smoke and bitter tea. Fascinating. While I appreciate the more gentle complexity of the Tsuru 17, this whisky is more to my tastes - bold, upfront, rich and just as complex, and I'm sure it's higher ABV has a lot to do with that. This feels like the pure essence of a Nikka blend - you get all of the elements of the Tsuru, Pure Malts, Taketsurus, Yoichis and Miyagikyos, but they all work together, not only harmoniously but at full volume. For me, this one is a benchmark.
Find where to buy Nikka whisky