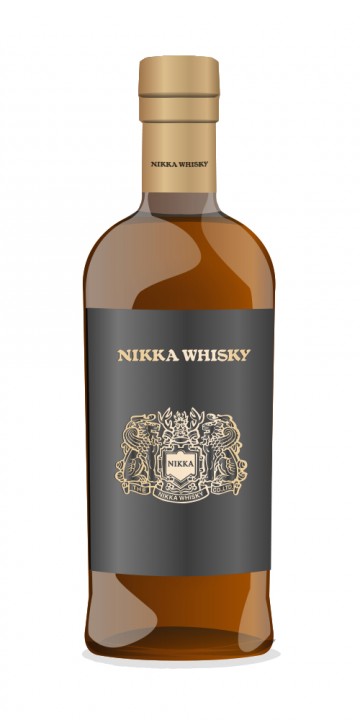 I have had both this and the Hibiki 12 for quite some time and have tasted both separately and together in comparison.
I think many would take the Hibiki over this one because it is more appealing in both appearance as well as flavor profile, but the Taketsuru has more to offer down the line, in my opinion, here's why. Through tasting notes and then through my own deduction at the end.
Nose: Mix of red-berry/fruit juices (raspberries, cranberries, pomegranate). Cacao, mocha and tiramisu ice-cream. Green tea, sweet liquorice and dense sweet malt. Many dimension for what appears to be a generic blend.
Palate: Very sweet initial burst of red berries quickly balanced out by great bittersweet oak. Big lush cereal sweetness. Then a stream of flavors that follow in chaotic fashion yet in an orderly manner. You get the feeling the grain whisky is perfectly introducing the malty flavors here. Big natural ginger, mocha, damp digestives in green tea, vanilla pods, liquorice root and custard.
Finish: Vanilla, Cacao and a hint of Granny smith green apple musty note with that cereal digestive (dipped in green tea) flavor coming back as well. Finish with a slight oak and malty sweetness.
Wow! Lots of flavors for what appears at least to be a simple blend. Well it's not a simple blend by taste, oh no! Although the Hibiki is a match for pretty much any blend, no matter how good it is, this has just bested it or edged it, thats more like it.