Pig's Nose 5 Year Old
Whisky Advent Calendar - Day 5
0 086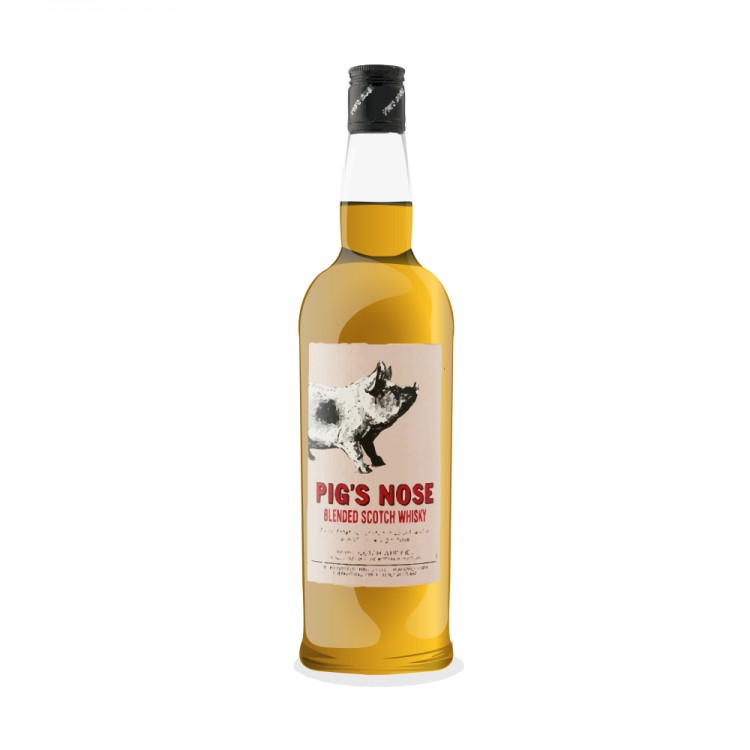 Nose

21

Taste

21

Finish

22

Balance

22

Overall

86
Distribution of ratings for this: brand user
Pig's Nose is a blended scotch brand owned by Spencerfield Spirits (who also own the blended malt Sheep Dip and Edinburgh Gin), which was founded by former Glenmorangie marketing director Alex Nicol. Pig's Nose was first created in 1977, though the current bottling was re-blended by Richard Paterson, from single malts from Speyside, Islay and the Lowlands, and grain whisky from Invergordon. Their slogan is "'Tis said that our scotch is as soft and as smooth as a pig's nose." Could this be true?
The colour is a medium gold. The nose is scrumptious with juicy malt, light honey and freshly cut grass. Quite floral, perhaps a little too much. Golden Grahams, very biscuity. Milk chocolate. Butter. Water brings out more cereal notes. There is a delicacy here that I wasn't expecting from something with a name like this!
On the palate we have that lovely crisp malt; again, very biscuity. Some black pepper, soft oak and very light vanilla. Lemon/lime and a wee touch of spice. Beautifully done, if a little too light, especially if you add water.
The finish is gentle but long and developing with more chocolate (dark this time), green apple and citrus. Not a hugely complex whisky, nor one that blows you away but an extremely drinkable, pleasant, cheery dram.