Talisker 10 Year Old
Salt & Pepper
12 1187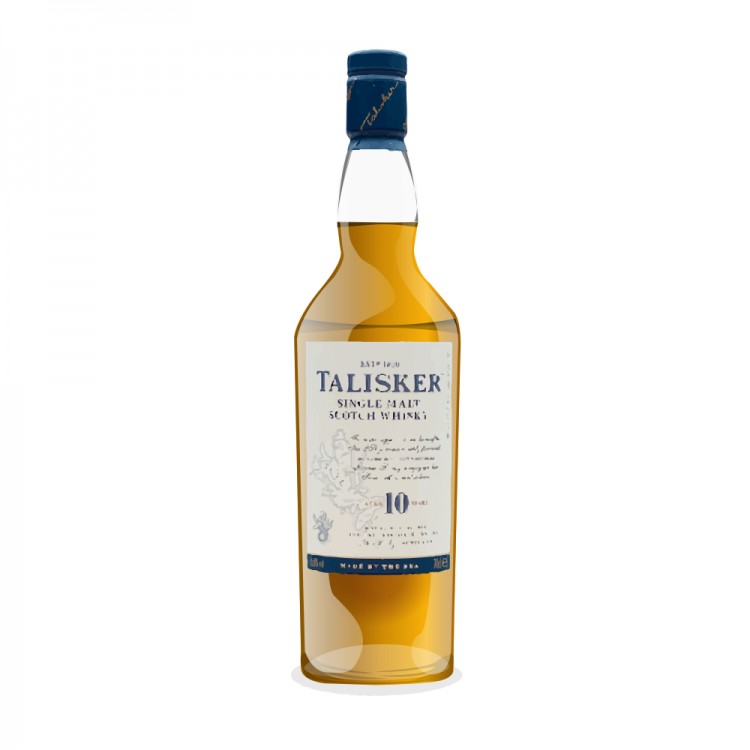 Nose

~

Taste

~

Finish

~

Balance

~

Overall

87
Distribution of ratings for this: brand user
So here goes another attempt at writing a review with my tablet. It's painful! Speaking of pain, I had a gammy toe recently that became infected, trench foot my better half called it, and have just finished a course of penicillin. So, for once, i'm drug free and have no heartburn...yeah! The toe is still gammy though, i'm afraid but on the mend.
What better way to celebrate then than with a pour of Talisker? The bottle has been open a few months now and is about half full. Review is neat.
Nose - forgive more flannel but it really feels like a cuddle from a big, burly brute. Sweet, salty, tangy and reminiscent of small fishing ports. There's some big toffee, a nose tickling waft of white pepper, oily rags and a mere hint of something fruity.
Taste - sweet and fruity arrival that becomes more sour. Toffee looms into focus along with some beautifully tangy, twiggy peat and then black pepper starts to dominate. Decent mouth-feel if a little on the thinner side, which is a tad disappointing.
Finish - med to long. This is all about the black pepper but there are some mildly astringent tannins and a residue of the toffee that came before.
Worth noting that this was a touch more enjoyable when first opened but air has kind of flattened off some of the sharper edges that make this malt what it is. Either way, this is a classic for a reason and it still gives me an elemental delight every time I pour a glass. A wonderful alternative to big Islay malts and I have to say that the overall profile is very much to my liking.
Mark would be 1-2 points higher when first opened.
Find where to buy Talisker whisky