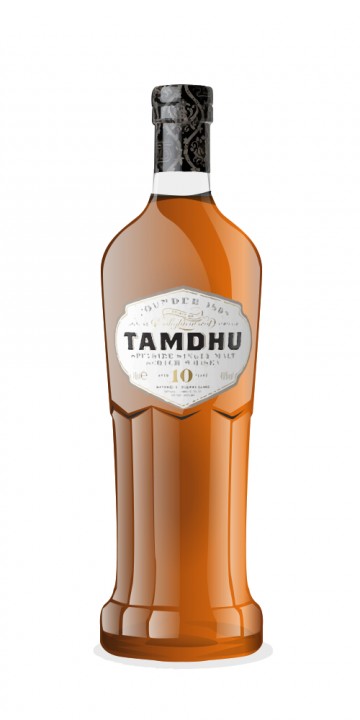 Tamdhu comes from Gaelic for "little dark hill". This distillery was founded in 1897 and has been mothballed 3 times since. Located in the town of Knockano it is a distillery which finds most of its whisky used in blends such as Grouse and Cutty Sark. Since the relaunch in 2011 it has really pushed on and this culminated with it being nominated as a TWE Whisky of the year 2013. Matured exclusively in sherry casks (primarily first fill) it is the colour of dark amber in the glass and has a welcoming nose.
The nose offers dark fruits, malt, honey, oak, cinnamon, orange zest.
In the most it is more zingy than I expected from a 40% 10 yr. Orange zest, toffee, sherried fruits, spiced with a peppery oak tang.
The finish is very slightly smoky, drying fruits and medium long.
It is very moreish, quite drinkable. A solid effort for an entry level malt.