We recently launched a public beta for the latest addition to the Connosr family, Whisky Marketplace, a whisky search and price comparison tool.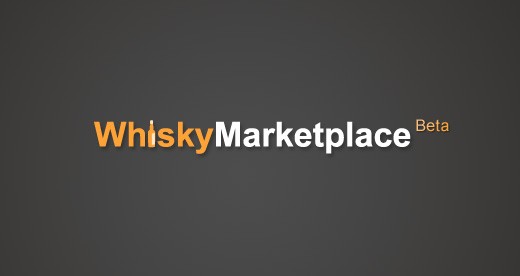 Whisky Marketplace - the whisky search & price comparison site
The idea is simple - search for a whisky on one easy to use website and get results from all the top online retailers.
The 'beta' version (which means we are still actively testing and developing it) includes results from 10 trusted UK retailers, all being well we plan to roll out international versions in due course.
Simple search
Finding what you want on Marketplace is quick and easy. Just type than name of the bottle or producer and the results appear instantly. It couldn't be simpler, for example Glendronach 15 year old revival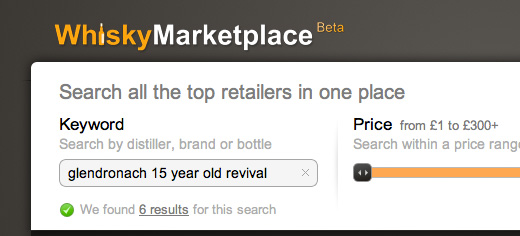 Advanced search
If your requirements are a bit broader, for example you have a budget in mind or you want a whisky of a specific age, vintage or bottling date, then you'll find the advanced search very helpful.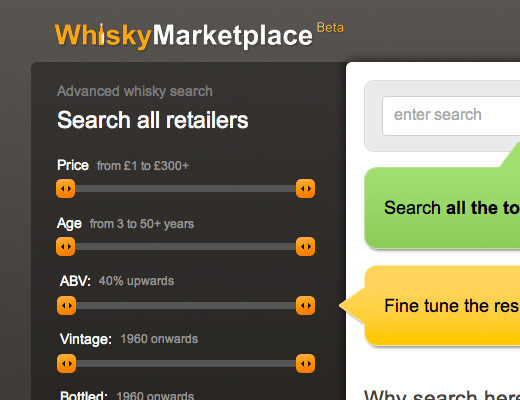 This allows you to search within various ranges using simple sliders, for example whiskies priced between £70 - £100 or age 20 - 30 years old.
But the real cool stuff happens when you combine these filters for example whiskies under £100, over 25 years old, above 55% abv - these results are sorted by age high-to-low and grouped by retailer. Cool eh?
Or maybe you want to know what's the oldest Brora you can by for less than £150 or if you can afford any whisky distilled in the 1960s.
Search your favourite retailer
Some folks know what they like and have no need to shop around, if that's you and you already have a go-to retailer you can still use the advanced filters on Marketplace to specifically search their catalogue.
Just choose your favourite whisky retailer from the drop down menu at the top of the page, you'll be surprised what gems Marketplace will help you discover.