Ardbeg 1990 Airigh Nam Beist
A more Feminine Ardbeg?
0 185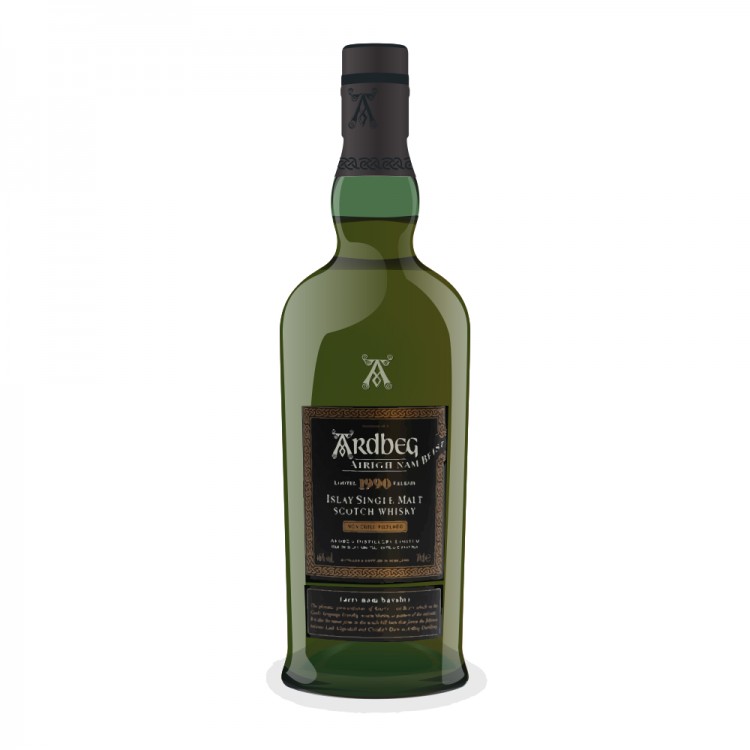 Nose

~

Taste

~

Finish

~

Balance

~

Overall

85
Distribution of ratings for this: brand user
I am a big fan of the Ardbegs as you all know. the 10, ugedail and Corry are among my top 10. i was meaning to taste the beastie for a long time, and had the opportunity to do it only last night, in a comparative tasting against the Corry. i was very surprised by the malt profile...
Nose: Much lighter and fruitier than i had imagined it to be. it reminded me of some Bruichladdichs, more than the usual Ardbegian zesty peaty stuff. Peat is there, but not as much as in the nose (as in the 10, corry). some vanilla, flowery heather notes?? (arbeg?!?!) quite feminine.
Palate: Smoke is felt immediately, peat touches the tongue, but not major amounts of it. it's definitely less fruity and floral than the nose. which is a nice twist. also, some salty notes.
Finish: one of the shorter Ardbeg finishes around. smoke is felt, and also the maltiness, but not for very long.
i would say that this malt would gain a lot of points if it were bottled at cask strngth like its successor the Corryvreckan. i felt it was a bit shy. i love my Ardbegs hot, spicy and peaty.
I know many poeople think of this malt as the best ardbeg around, but i beg to differ. it's a great malt, but not on my fav list. if we talk in points, 85.
Find where to buy Ardbeg whisky