Auchentoshan American Oak
Bland 'Toshan
1 474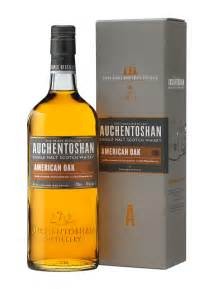 Nose

19

Taste

18

Finish

17

Balance

20

Overall

74
Distribution of ratings for this: brand user
I had tasted this somewhere a few years ago (likely at a whisky show) and wasn't that crazy about it - but a few weeks ago I purchased it on a whim. Let's see if my opinion about it has changed...
The colour is a light gold. Classic bourbon cask notes on the nose, with coconut, vanilla, toffee, honey and toasted oak. Underripe peach. Light creme brûlée underneath. Water brings out more of the cask - but also a bitterness. Pleasant enough but a bit too young and spirity.
Silky smooth on the palate with toasted pecans, more coconut, a hint of citrus and the standard caramel/vanilla combo. Slight hint of spice - and a bit of Big League Chew! Still, too bland to really work for me, and water doesn't help much.
The finish is very short and nondescript: a bit of oak, light toffee and meringue. I'm extremely hit-and-miss on Auchentoshan, and this bottling is a good example of why. For me, the bourbon cask notes combined with the young, triple-distilled spirit just strike me as bland - if I swished out a cask would it taste much different?? Anyway, on the website it has a few cocktails, one of which is the "Glasgow Mule" (Auchentoshan American Oak, lime and ginger beer). I made one, and all I can taste is the ginger beer. Which is not a bad thing.
Find where to buy Auchentoshan whisky