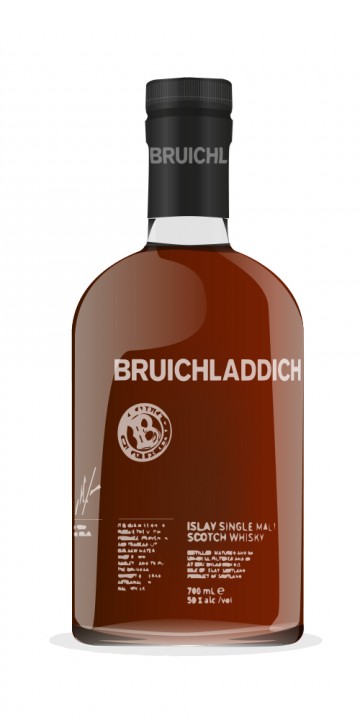 The Bruichladdich "First Growth" series takes 16 year old Bruichladdich single malt whisky and finishes them off in casks gleaned from some of the finest vineyards in the world so that they may lend their flavour to the whisky – in this case, the casks came from Château Margaux.
Colour: near syrup, but not quite – just a touch lighter and redder. On the nose: a mixture of all sorts of light things here. There's the coastal tang mixed with a sherry sweetness and more floral notes, maybe some toffee and honey. A distinct creaminess.
In the mouth: Blimey, this might be the smoothest, silkiest whisky I've ever tasted. It's magnificent, just so so delicate and yet at the same time bold. Fruits there, cherries, a sort of plum jam. What an incredible sweet, mildly spiced, and balanced dram, with an amazing weight in the mouth. It possesses and incredibly mouth-watering texture. Quite unlike any whisky I've ever tasted, and the finish goes on and on. Wonderful.
Sounds divine! Added to the wishlist!
It is! I'm hoping to try a few more bottles from their First Growth series (there are plenty to aim for...)