Forty Creek Founder's Reserve
The Founder can reserve this one...
1 083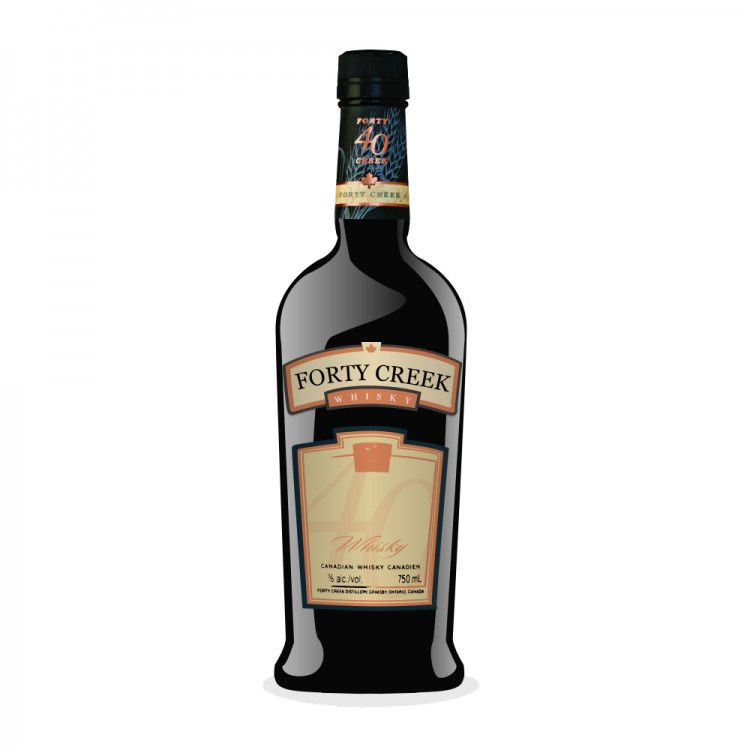 Nose

~

Taste

~

Finish

~

Balance

~

Overall

83
Distribution of ratings for this: brand user
I've had a special spot for Forty Creek ever since I tasted their original Confederation Oak special release in 2010. Every year in the fall they put out something new, and I've gone out and bought bottles of them.
I have found though, that after some very strong presentations (Confederation Oak, John's Private Cask Number 1, Portwood Reserve and one of my favourite Canadians, Heart of Gold), things have begun to slide. Evolution failed to develop into what it could have been, and the Harmony was disappointing. Maybe it's the new owners, but the annual limited release that used to be 9000 bottles swelled to 12000 this year,
This year I let Whisky Weekend come and go and did not buy a bottle of the 2016 special edition until just before a tasting I had in November, in which it played the role of "Mystery Dram". @TAlexander knew it to be a Forty Creek expression from the first sniff.
When I opened it for the tasting I poured about a third of it into an unmarked bottle that then went home with @Paddockjudge. It has stayed in my cabinet since that time, quietly gassed, waiting for a review.
This expression is reviewed in my usual manner, allowing it to settle after which I take my nosing and tasting notes. As per my usual practice, I did not add water to this Canadian whisky, until the end…
---
Nose: First sniff off the pour is fruity and dusty. After some time in the glass, light honey syrup. A slight spiritiness, maybe some rye spice. I get a hint of rose perfume. For 45% it's a little subdued. 21/25
Taste: First sip is quite rough, but softens in the development with some caramel and vanilla. It is quite sweet on the arrival, but the development is drier. Quite a bit of power but the alcohol just stays around. I think it tastes "young". 20/25
Finish: Quite short, slightly bitter. 19/25
Balance: The nose and the palate are somewhat linked, but the nose is softer and the taste is quite harsh. 20/25
As an experiment, I added a few drops of water and it did not affect the nose, but made the arrival sweeter. I also get a hint of the wood ear or savoury mushroom flavour that I noticed in the Three Grain Harmony from last year. Definitely less harsh with the water.
Score - 80 /100
The water improves it, and after letting it sit for sometime it becomes more drinkable. A little effervescent, in fact, after an hour.
Adjusted Score based on patience and enjoyment: 83/100
---
I agree with @JasonHambrey in his review that leaving this a while does make it better. And sometimes that's OK, but I don't think I always want to wait an hour from the time I pour to the time I sip.
I do like to have a complete collection, but in the last year I've taken stock of my situation and there isn't lot of room for stuff that I'll never drink. So I doubt I'll be buying another bottle, because this one does not add value to my cabinet.