Glenmorangie Sonnalta PX
In one word...Fantastic!
0 288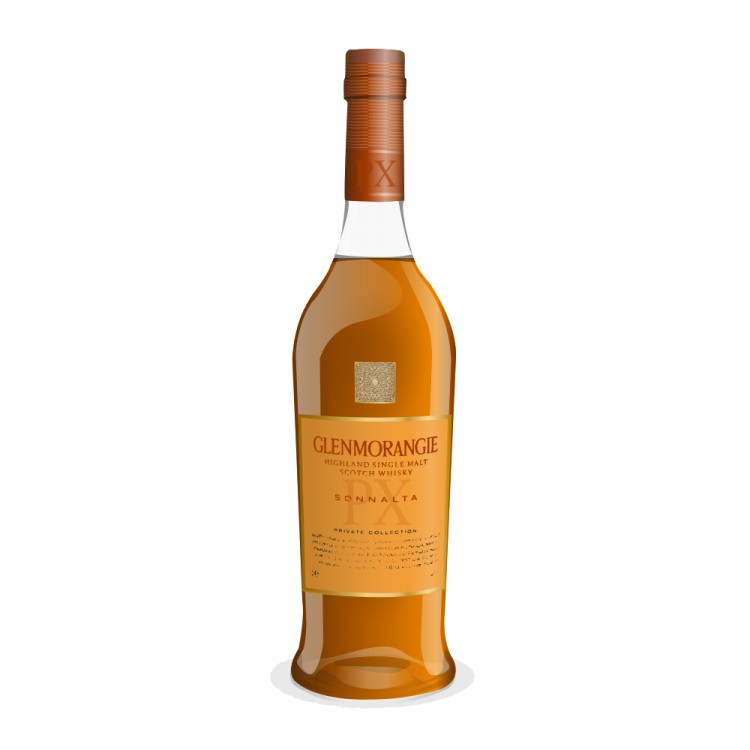 Nose

~

Taste

~

Finish

~

Balance

~

Overall

88
Distribution of ratings for this: brand user
Outside: Cold, windy, grey skies filled with Rain...one thing is for sure, that there is one warm, delicate, sweet and fantastic dram that keeps me warm: Sonnalta PX of Glenmorangie.
The colour of the Sonnalta PX is beautiful dark golden. Added a bit water, and the nose brings me to levels of milk chocolate, vanilla, thick sugary syrup. Great fragrances of crisp caramel and sweet liquor. The taste is 'in one word...Fantastic!'. a Sweet palate with great fruits, roasted almonds and hazelnuts drenched in brown sugar. The finish is long and getting from toffee, caramel like to pure enjoyment of sweetness.
This great dram is for me a real good one. For sweet tooths is this one just for you...but, it is a rare whisky, the fantastic Sonnalta PX of Glenmorangie, cause it is a limited edition from Glenmorangie's 'Private Edition'. I'm really glad that I own a bottle.
Find where to buy Glenmorangie whisky