Highland Park 12 Year Old
Standard HP
0 080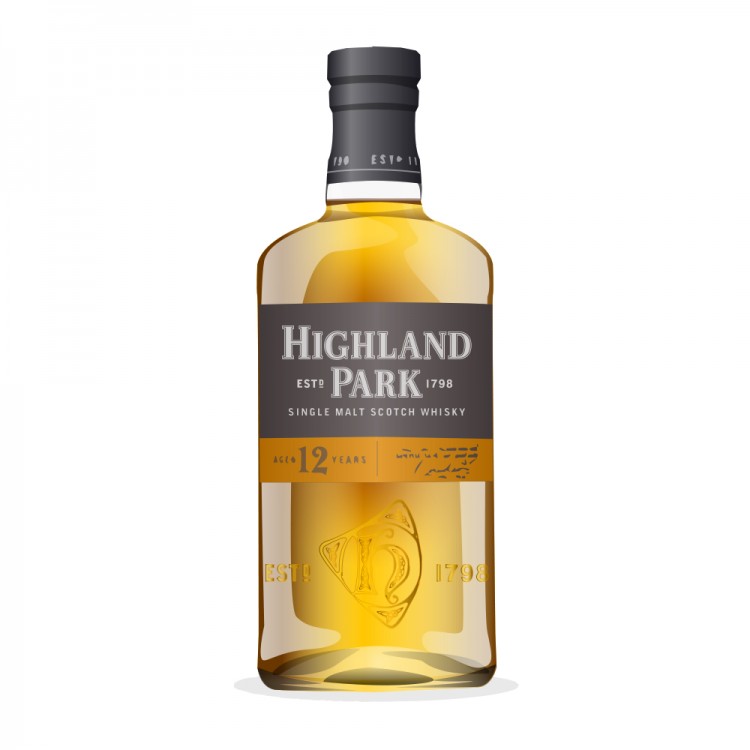 Nose

~

Taste

~

Finish

~

Balance

~

Overall

80
Distribution of ratings for this: brand user
There are few whiskies that sell better than the Highland Park 12 Year Old, the flagship of the distillery with the same name on the Outer Hebrides' island of Orkney. Today we will try the modern version, bottled in 2011.
This new batch has a completely different nose from the older ones in the dumpy bottles. Very sweet and grainy, but the bouquet of wild flowers is more like wet grass here, freshly cut. Again quite a bit of honey, of course, and that typical sweet peat from Orkney, which is so dofferent from the Islay peat. The fruit is again a citrus variation, but in this case I would say lime and tangerine. A touch of smoke and even some salted butter. Not lacking in heather either.
The body has not improved. Weak, almost watery attack. The classic HP traits pass the palate one by one: heather, honey, sweet peat, citrus. It does show a nice spiciness on ginger and pepper and a bit of liquorice. Light on smoke, slightly bitter.
The finish is rather shot, but clean, with a hefty helping of pepper.
I must say, I feel the old bottling has the better nose, but the new one tastes nices and has a better mouthfeel, although the difference is small. This is actually standard stuff that should be present in every whisky cabinet. Costs less than 30 EUR.
Find where to buy Highland Park whisky