Highland Park 12 Year Old
Reuniting with an Old Acquaintance
0 285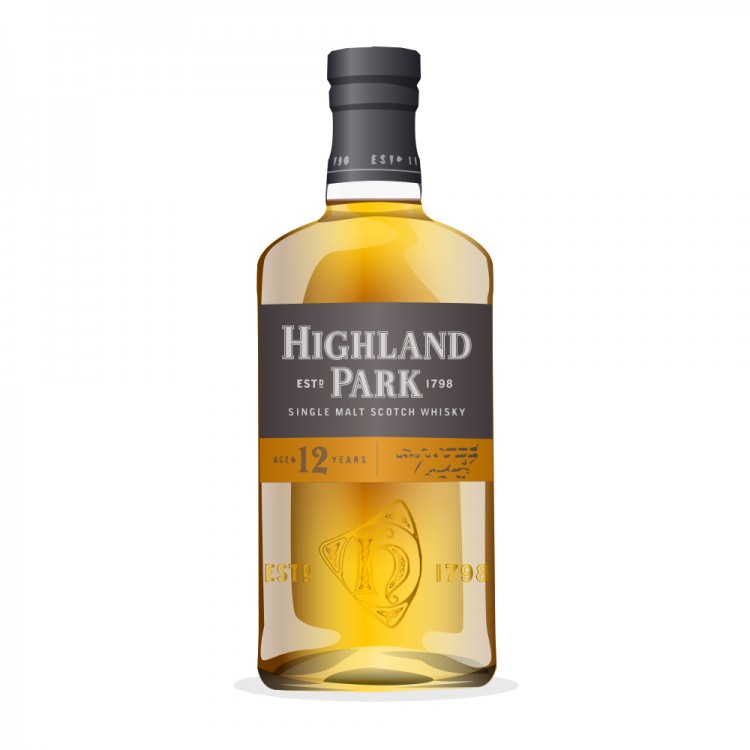 Nose

20

Taste

22

Finish

22

Balance

21

Overall

85
Distribution of ratings for this: brand user
Color: light amber.
Nose: smoke and toffee.
Body: medium-full and buttery.
Palate: more smoke and toffee. Very woody but sweet too. Nutty. And I'm probably out of my mind, but I feel like I taste strawberries?
Finish: long and smokey with a burst of pepper.
HP12 was the third Scotch I ever bought after Glenlivet 12 and Glenfiddich 12, and while it was a huge step-up from those two, I also had an opportunity around that time to taste compare this to the Macallan 12. Having preferred the Macallan at the time, I haven't had the HP12 again in several years. Tonight my sister-in-law offered me a glass, and I regret having neglected this bottle for so many years. This still isn't a fair review -- I'm going off memory, I didn't have my Glencairn glass with me, and I didn't try it with and without water -- but generally I was quite impressed with this and would love to do a second side-by-side with the Macallan to see which I'd prefer today. I was surprised by the HP12's smokiness (I hadn't remembered that), which was nice. Incidentally, my wife was surprised by the sweetness, which she hadn't remembered. In any case, this is a more than solid medium-range Scotch. Definitely one to reach for when you're looking for your first $50 bottle.
Find where to buy Highland Park whisky