Highland Park 30 Year Old
Perfect sherry balance
0 295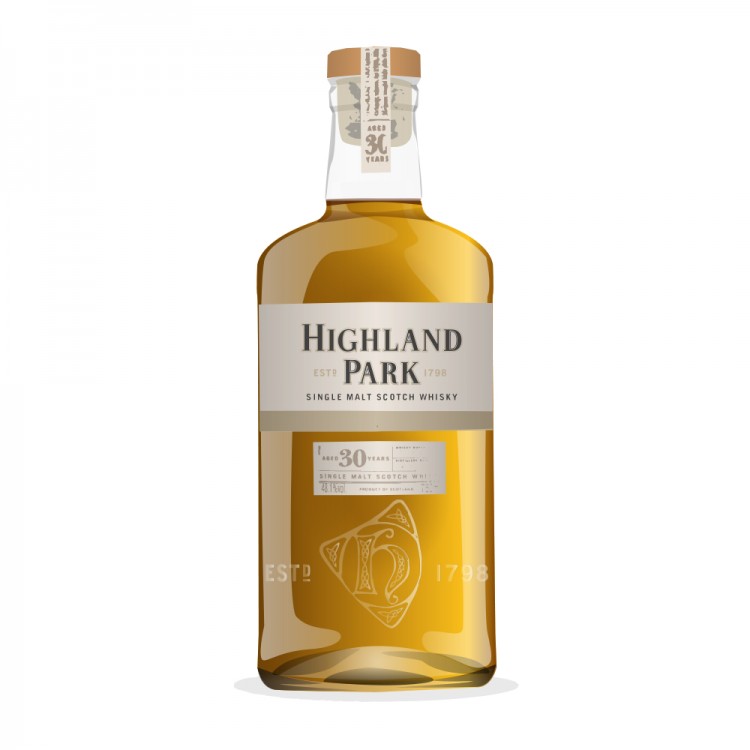 Nose

~

Taste

~

Finish

~

Balance

~

Overall

95
Distribution of ratings for this: brand user
One of the hardest things to do, in the modern whisky industry, is to create a good sherry whisky. With the price of good sherry casks rising like never before, the risk of getting a bad one, and potentially ruining an entire batch (With terrible sulphur notes) is more than most distilleries can handle - MacAllan's Fine Oak series, is perhaps the most prudent example of a once dominant sherry aging distillery switching to the "safer" bourbon wood. It's a shame, because nothing is really quite like an old sherry giant. Luckily Highland Park has one in their core range, and let us see how they did, shall we?
Nose: That lovely dried fruity sherry smell, plenty of dried raisins, dates and figs - your classic sherry smells. Add to it the heather honey, notes of leather and almonds and you've got something I could nose all night.
Taste: Very rich and oily, nice texture and an incredible viscosity, fills the entire mouth - carries over the very clear filling sherry notes from the nose, and adds just a whiff of smoke develops quite nicely, slowly but surely in a spicy direction, and ends up quite peppery.
Finish: It has the "Hallelujah" moment in truck loads, completely dries your mouth, and lets you chew and chew and chew. Slightly malty, spicy while still maintaining its sherry sweetness, and it keeps going for hours. Truly a finish to behold.
In reality this is a great whisky, slightly one dimensional, but it doesn't really matter, great balance, great craftsmanship and just a joy to drink. Some of the complexity and depth of the young HPs are lost though, so don't expect a god-like 18 YO, but more a classic Scottish sherry giant with HP traits. 91/100
Find where to buy Highland Park whisky