Highland Park Loyalty of the Wolf 14 yo
Thin and uninsteresting
5 679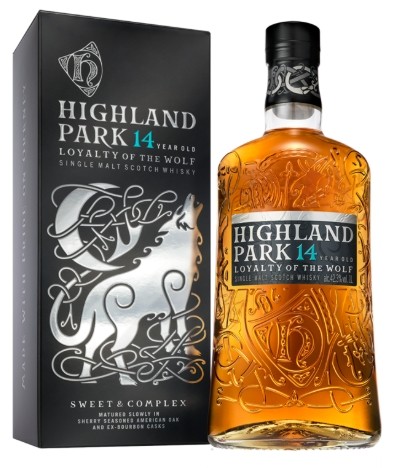 Nose

~

Taste

~

Finish

~

Balance

~

Overall

79
Distribution of ratings for this: brand user
After the quite excellent 18-year-old (Viking Pride – TR edition, reviewed on the blog just last week) we come to review the younger sibling, which is called 'Loyalty of the Wold', in line with the rest of pseudo-viking naming scheme whiskies from HP (Some people are quite tired of it, and I have to agree, it's a bit too much, they've played the Orcadian-Viking cards a bit too much). This one's a combination of American oak sherry casks and bourbon barrels, vatted an bottled at 42,3% (another uncommon percentage which I am told is selected by the master distiller for best results).
Nose: Quite nice and sweet, mellow. Wood spices, some oak, grassy at times, with hints of fruitcake , vanilla and some heavier custard as well. There's also a peppery / gingery tang to it, with some baked apples , sweet dough and very light hints of smoke and ripe orange. I was searching for the honeyed heather notes, but there aren't any of those signature HP notes. oh well.
Palate: Certainly deeper with quite some smoke and char on first sip, with quite a lot of ash. Oranges, and wood spices (mainly cinnamon and nutmeg), and dried fruit notes, cocoa and chocolate towards the end.
Finish: Smoke, wood, dry, ash.
In Short: Ok, this isn't the best Highland Park TR edition ever, but it's a very drinkable whisky. It feels quite thin, with a gentler nose and quite an ashy smoky palate, that offers mostly that. I would expect more from a 14-year-old HP after all.
Find where to buy Highland Park whisky