Johnnie Walker Green Label 15 Year Old
This is what blends should be!
0 4590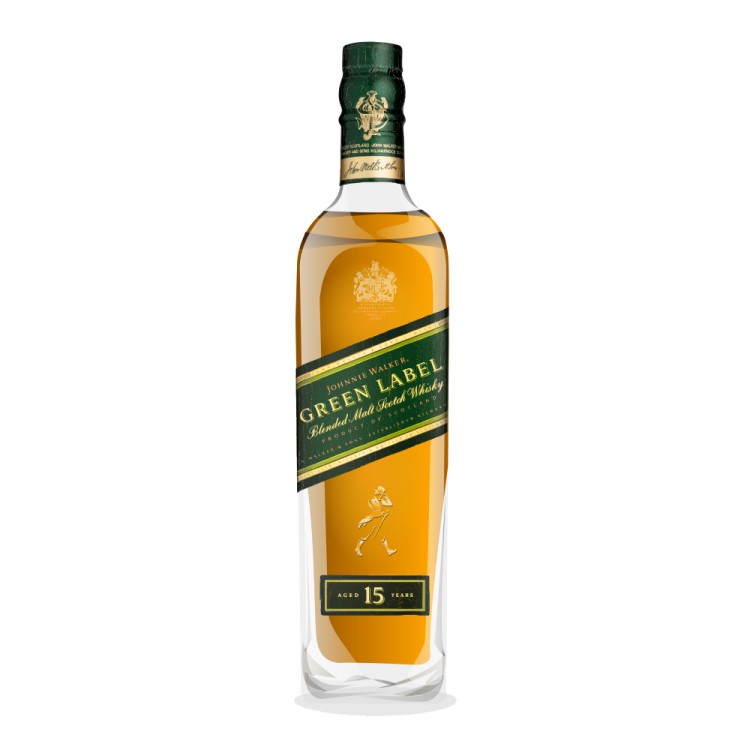 Nose

24

Taste

21

Finish

23

Balance

22

Overall

90
Distribution of ratings for this: brand user
A friend of mine had aquired bottle of this and offered to pour some into a small hip flask for me to try. I jumped at the chance and tonight I get to try some.
According to the Johnnie Walker website, the Green Label is a blended scotch malt whisky, meaning that it is made up of a blend of scotch single malts, and not other grains. It also tells us that it is made up of malts from Cragganmore, Linkwood, Talisker and Caol Ila, all aged at least 15 years. I've never had any Linkwood, but I've enjoyed various expressions of the other three very much, so my hopes are fairly high!
The nose is intriguing, complex and warming. Caramel sweetness, floral notes, hints of apple, a savoury creaminess over a background of earthy, mossy peatiness and a hint of saltiness. This is seriously good, and I could sniff this for hours! When I say seriously good, I haven't had too many better!
The taste is initially light, full of apple, toffee, heather and a hint of old leather and good virginian tobacco before slowly developing a warm smokiness, with a hint of peat. Hints of dried fruits and nuts. Very smooth, nowhere near as intriguing as the nose, but is still excellent and very moreish!
The finish is moderately and comfortably long, warming slowly over several long seconds. Malty, honey sweetness over peat smoke and fruitiness. Slightly spicy - a mix of cinnamon and pepper. Hints of oak. The finish is slightly mouth drying - almost palate cleansing.
This is a genuinely good dram, and is an example of how blends should be handled. The taste is the weakest part, but even that is genuinely good... and the finish is excellent, while the nose is divine! I can get this for under $100 Australian, or under $80 when it is on sale, which places it in the realm of good value single malts, and it handily competes with them. At that sort of price point, this is definitely very good value for money!
Find where to buy Johnnie Walker whisky