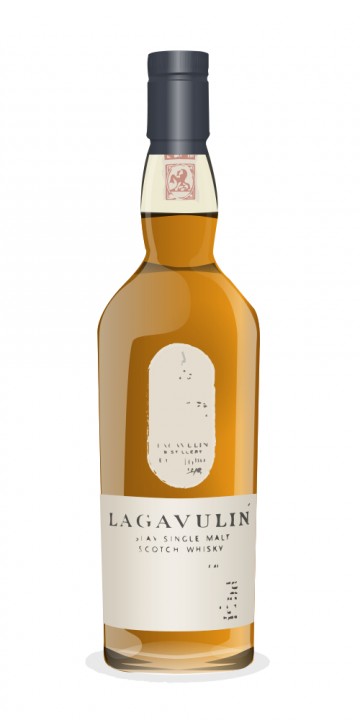 Did you know that until 1987 the Lagavulin 12 was actually their standard bottling? Some thirty years ago the 16 Year Old came in its stead and should be present in every bar. This is truly the quintessential Lagavulin, no doubt. But still the 12 Year Old is released on a yearly basis as Special Release at cask strength. I have tried two of those before, but today I have the pleasure of trying the 2014 release. It was bottled at 54,4% ABV.
Smoky toffee! That is the nose in a nutshell. Creamy, sweet on toffee and vanilla, immediately followed by a grand smokiness of sweet peat, some stable scents and a good pinch of kitchen salt. Young apples kick in. Liquorice. Wet wood. Butane gas. Complex and very outspoken. I love it already.
What a body! On the palate it is nicely balanced between sweet and salt. Butter and toffee on the left of me, brackish sea water on the right, stuck in the middle with lemon juice and a drop of olive oil. Nice smokiness. Some oak and pepper join in. Most lovely indeed.
The finish lingers very long, warm and smoky with again a fierce fight between sweet and salt.
Ah, this Lagavulin has a grand chiseled body. Michelangelo would be jealous.
Any idea on the relative quality of the 2012? I know a shop that still has one 2012 on the shelf for $105, which is high but no higher than the more recent ones.
@Ol_Jas Buy a 2014 or 2015 bottle instead. 2012 was good, but not as good as recent ones. If you see a 2011 bottle though, grab it immediately!!!!