Loch Lomond G15.4 - Thermonuclear banana
Yes, We Have Lots of Bananas
4 090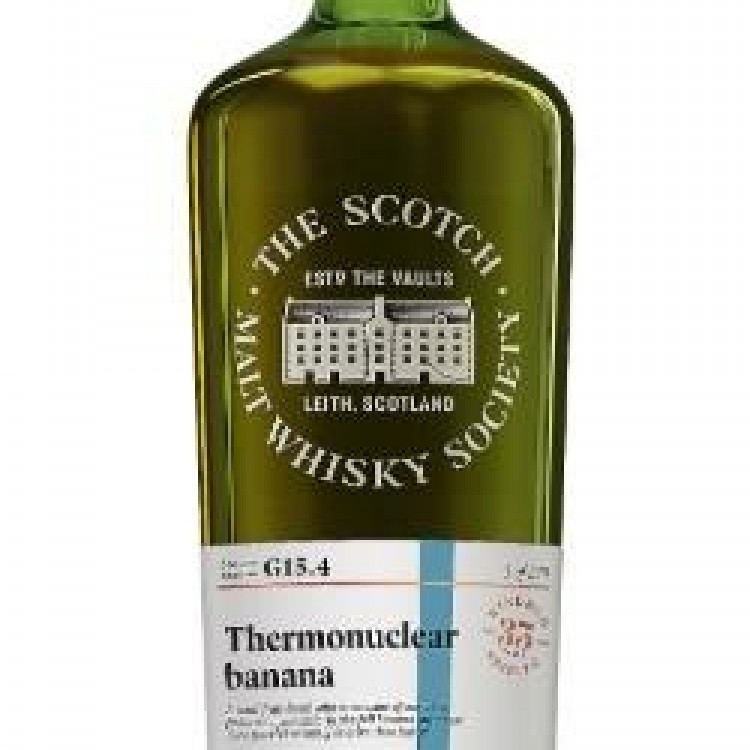 Nose

23

Taste

22

Finish

23

Balance

22

Overall

90
Distribution of ratings for this: brand user
Loch Lomond distillery in unique in that it distills both malt and grain whiskies. Their grain - referred to internally as Rhosdhu, harkening back to the old name for their single malt "Old Rhosdhu" (though bottled simply as Loch Lomond Single Grain) - is 100% malted barley distilled in a continuous still.
This liquid was distilled Jan 24 2008, matured in a bourbon barrel for eight years, then transferred to a 2nd fill heavy toast, medium char ex-bourbon hogshead for another two years, yielding 239 bottles.
The colour is a medium gold. On the nose it's overripe banana all the way, plus cotton candy, lemon drops and red liquorice. Papaya and mango. Chocolate milk (I know, weird right?). Water nicely tames the alcohol. I really like it but it's definitely unusual.
On the palate the bananas get younger - now they're green, with both skins and flesh. Hot at full strength but with a slightly syrupy mouthfeel. Lime, with a bit of pineapple. Water is certainly welcome (don't be shy) - a bit more syrupy, plus some coconut, herbs and strawberries-and-cream.
The long, dry finish is bananas flambé, nutmeg and liquorice all-sorts. If you like a full-strength whisky featuring big tropical fruits, this is your jam (the name given by the SMWS is extremely accurate). Very enjoyable, and as it is totally unique, kind of unforgettable.