Longrow CV
Longrow Frontrow
0 092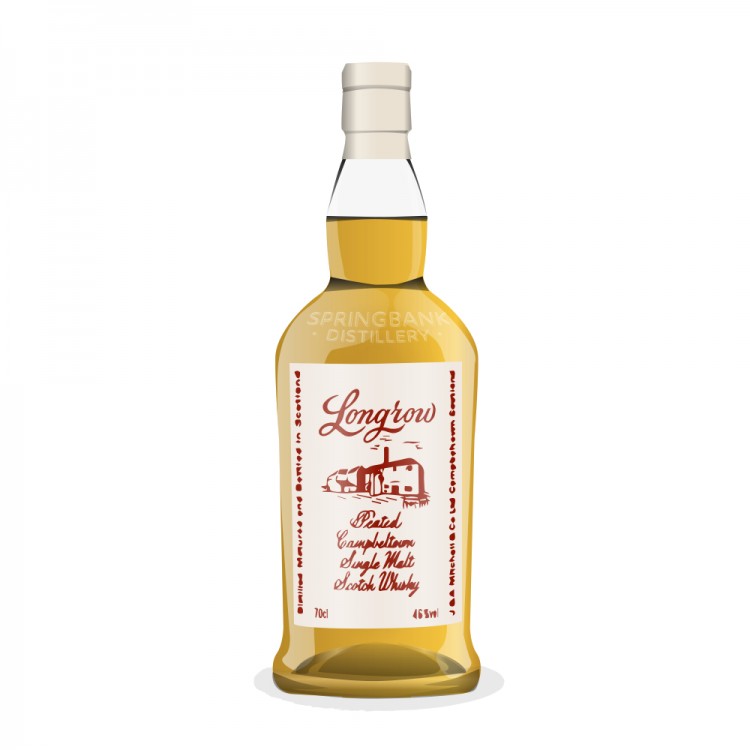 Nose

23

Taste

24

Finish

22

Balance

23

Overall

92
Distribution of ratings for this: brand user
First distilled in 1973, Longrow is a double distilled, heavily peated single malt and its my first Campbelltown Scotch!
The barley used in the production of Longrow is entirely peat dried. The full production line, from barley to bottle, is done by Springbank distillery and only local barley is used. They even still use coalfire to heat the copper stills. Longrow CV is the latest addition to the range, complementing the existing 10 and 14 year old bottlings.
€36,- at the local shop, from 2010
Appearance: greenish orichalcum:p while turning the glass, a razorsharp edge appears and very slow legs follow. Seems like quality stuff.
Nose without water: sweet wet wood, not so smoky vegetal peat, wet dark forest, some lime peel, not so spicy but more earthy and mineral, lovely already:)
with water: bit more vanilla, chamomile, freshly baked bread into roasted nuts and more flowers and wet grass, cannabis? and then the sweet buttery barley comes back... its a little wild at first meeting but it it keeps evolving as it goes sweeter and gentler, I get some white wine too, and then it goes into coastal smells again and motoroil... :p Its a real sniffer and it takes a few drams to figure out, its complex!
Steady arrival, the flavours come in slowly but surely and it feels quite light and clear. Loads of sweet barley, dense dry and wet peat smoke, seasalt, some bitter/sour lime notes, it evolves in a nice thick smoke n' oak with some red sherry in the back, dark fruit and creamy frangelico. Fabulous :)
Finish: Long! a gentle,warm kick coming down, wood bitters, smokey dryness, green peat, creamy barley, salt and finally some iodine:) The finish kind of summarizes the main flavors in the whisky.
This, for me, is just the right whisky at the right time. Its a bit mysterious; every time I put it to my nose or in my mouth I get something different. Because of different casks and the varying age of the whiskies used, you not only get the young, feisty green Ardbeg-ish notes, but also the complexity from the older casks used. Wonderful, Fantastic, Great, Genuine class product. If you like complex, peaty, traditional ánd affordable Scotch, get it! Goes very well with a light cigar too. Cant wait to get more from Springbank. Expedition Campbelltown is on!
Proost!
Find where to buy Longrow whisky